European Central Bank News Conference
While economic policy was left unchanged and no further stimulus was announced yesterday, it was clear that that was firmly on the agenda for the next ECB meeting in December. As a reminder of the numbers the ECB has set aside EUR 1.35 Trillion for bond purchases in the next 8 months until June 2021 and of that war chest, has EUR 700 Billion that has not yet been used. Madame Christine Lagarde was under great pressure at the news conference to commit to keeping monetary financing conditions easy while not raising expectations too much in case that further support be discounted and seen as a disappointment.
Under the Statute of Autonomy, Catalonia is designated a nationality and as is well known has already had a tilt at independence from Spain in 2017. Yesterday Catalonia announced a 15 day ban on entering and exiting its territory to try and constrain the spread of Covid. Catalonia has a population of 7.5 Million and covers an area of 12,400 Square Miles. Catalonia as the economic powerhouse of Spain plus the measures already announced in France, Germany and Italy means that the four largest countries in the EU are experiencing real economic pain. Consequently the Euro has fallen versus USD at one stage breaching 1.17.
Aching to release your inner sailor and break out your blazer and white trousers? Today is the last day for a VAT saving on yachts booked in Italy for next year.
VAT is currently levied on charters at 6.6% but tomorrow that rises to 22%. So if you fancy taking 11 pals for a treat on a 93 metre beauty called Lady S, a week will cost USD 1.47 Million but think of that USD 226,380 VAT saving! Might cover your tips and bar bill! On second thoughts probably not!
Who could forget Debbie Harry and her distinctive vocals on Heart of Glass, perhaps the best song on the New York new wave punk rock band Blondie's 1978 album, Parallel Lines? Written by Debbie Harry and her on off lover and lead guitarist Chris Stein, Heart Of Glass was a hit and in post Covid times and a return to weddings and parties will remain a firm favourite not to mention a public menace with men of a certain vintage reprising their youth with over enthusiastic Dad dancing….!
Once I had a love and it was a gas
Soon turned out had a heart of glass
Seemed like the real thing, only to find
Much o' mistrust, love's gone behind
Once I had a love and it was divine
Soon found out I was losing my mind
It seemed like the real thing, but I was so blind
Much o' mistrust, love's gone behind
In between
What I find is pleasing, and I'm feeling fine
Love is so confusing, there's no peace of mind
If I fear I'm losing you, it's just no good
You teasing like you do
Have a Great Weekend and….Happy Halloween!
Discussion and Analysis by Humphrey Percy, Chairman and Founder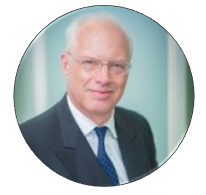 Click Here to Subscribe to the SGM-FX Newsletter