European Central Bank
As we buckle up for the forthcoming February 2 European Central Bank meeting, ECB Board Member Klaas Knot broke cover at the weekend with the warning that at least two 50 bp rises are on the cards for February and March with more to follow in May and June, but the size of those incremental increases will only be reduced to 25bps once inflation is clearly back under control. EUR/USD 1.0855
US Interest Rates
The 2 Year Government Bond Yield stands at 4.18% having been up to 4.7% just two months ago in November. Last week we heard how retail sales fell 1.1% in December plus Industrial Production fell more than expected and lastly that the producer price index which is a proxy for wholesale inflation also fell. All this adds up to the market now being more preoccupied with the spectre of a US recession than US inflation. GBP/USD 1.2395
Dubai Hotel Luxury
Ultra luxury is what new hotel Atlantis the Royal has described itself as providing. To get the hotel launched properly Beyoncé was hired to do her first show for 4 years and for which she was reputedly paid USD 24 million for 90 minutes in front of a crowd of 1500. The Burj Al Arab is officially the worlds number 1 for luxury but the number 2 is a bit of a surprise: the Gran Tremezzo on Lake Como. Meanwhile the suite occupied by Beyoncé at thee Atlantis the Royal measuring a modest 11,000 square feet will set you back $100,000 a night. Best go for the entry level at around $300 then.
London's Centre of Gravity
It's not a new thing but it is picking up speed with the latest move to transfer the 800 year old Smithfield Meat Market from its site in Farringdon to a new one in East London at Dagenham Dock down the A13 where it will be combined with Spitalfields and Billingsgate to deliver a mega market site for meat, fruit and vegetables and fish which will open in 2027. These days London is investing in further new infrastructure in the East rather than the West following the success of the 2012 Olympic Village in Stratford and the inexorable rise and rise of Canary Wharf's financial district in Docklands.
The Way You Make Me Feel
Michael Jackson released the album Bad which had not one not two but three Number Ones on it including this one which stormed its way to the top of the charts this day in 1988:
Hey, pretty baby with the high heels on
You give me fever like I've never ever known
You're just a product of loveliness
I like the groove of your walk, your talk, your dress
I feel your fever from miles around
I'll pick you up in my car and we'll paint the town
Just kiss me baby and tell me twice
That you're the one for me
The way you make me feel (The way you make me feel)
You really turn me on (You really turn me on)
You knock me off of my feet (You knock me off of my feet)
My lonely days are gone (My lonely days are gone)
I like the feelin' you're givin' me
Just hold me, baby, and I'm in ecstasy
Oh, I'll be workin' from nine to five
To buy you things to keep you by my side
I never felt so in love before
Just promise, baby, you'll love me forevermore
I swear I'm keepin' you satisfied
'Cause you're the one for me
Discussion and Analysis by Humphrey Percy, Chairman and Founder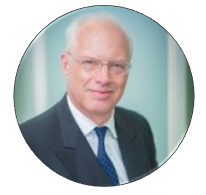 Click Here to Subscribe to the SGM-FX Newsletter