After hitting a near 3 month high v USD, EUR was, if not exactly on the skids last night, at least 0.40% below its high. Concerns were mounting at the impact of more Covid cases on the EU economies. Angela Merkel, revered internationally but especially at home-an unusual description for a politician these days, laid down the rules for the Germans which involve restrictions for public life for the foreseeable future. Despite scenes of demonstrations on our screens in the past couple of weeks, the Germans are pretty law abiding and so when their Chancellor sets rules, they tend to listen. EUR pretty much unchanged v GBP with markets closely listening to statements from both sides of the (virtual) Brexit negotiating table.
Healthiest countries in the world?
In 5th spot is Switzerland-clean water, health system and life expectancy(84); 4th is Japan-exercise and diet and stopping eating when 80% full; 3rd is Iceland-outdoor living, fresh fish and hot springs; 2nd is Italy-vegetable and olive oil rich diets and 1st? Spain! That is down again to an olive oil rich diet, fresh vegetables, red wine and following that with the all important siesta.
The Danish demise of their 17 million mink population has already been well reported. Out of favour mink has been cold shouldered by most Western fashionistas, so the fact that half of Europe's mink population (17/35 million)has recently been culled in Denmark has passed largely unremarked. Faux fur had already been adopted by the top fashion houses such as Gucci. Pelt prices are less than half where they stood in 2014 and mink fur sales are less than a third than in 2014 but only thanks to buyers in China and Russia who are less concerned about real fur than the West. At 6 million the Danish population is only a third of the number of the recent mink population and will be proportionately affected economically.
That leaves Danish bacon, and coincidentally of the 257 million EU pigs slaughtered in 2016, 18.2 million were in Denmark which while a relatively small 7% of the total, still represents another very important component of Denmark's economy.
Back in 1982 having enjoyed hits with both Diana Ross and subsequently the Commodores, Lionel Richie went to Number One with Truly and Number Three with his debut solo album. Despite having married and divorced twice, singleton since 2004 Lionel has managed to both amass and hang on to a fortune of USD 200 million/EUR 168 million. Whether it is down to his vocal cords or his accountant, Lionel Richie is a mellow, rich grandfather and little known fact, is hugely popular in Iraq.
Girl, tell me only this
That I'll have your heart for always
And you want me by your side
Whispering the words "I'll always love you"
And forever
I will be your lover
And I know if you really care
I will always be there
I need to tell you this
There's no other love like your love
And I, as long as I live
I'll give you all the joy
My heart and soul can give
Let me hold you
I need to have you near me
And I feel with you in my arms
This love will last forever
Have a great weekend!
Discussion and Analysis by Humphrey Percy, Chairman and Founder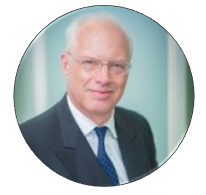 Click Here to Subscribe to the SGM-FX Newsletter