Buffeted would be the best description of the European currency due to the prevailing forces besetting the Euro: the collapse of the Italian government following Mario Draghi's admittedly expected resignation which prompted a sharp sell-off in Italian Bonds, the resumption of Russian gas supplies to Europe via the Nord Stream pipeline and last but not least the European Central Bank meeting which saw interest rates being raised for the first time in 11 years by 0.50%. That announcement sent a shockwave through Europe and precipitated a further sell off in Italian Government Bonds. EUR/USD 1.0190.
At GBP22.9 Billion last month UK government borrowing stands at the second highest June borrowing level since 1993. If that statistic on a Friday morning leaves UK readers with a sense of so what, think about this in the context of the next PM's ability to deliver the give aways promised by the candidates to combat inflation now standing at 9.4%, energy costs and all round cost of living: borrowing at these levels plus the increasing cost of servicing the debt mountain in this era of rising interest rates will definitely limit tax cuts and handouts. GBP reflecting that with GBP/USD 1.1960.
Unpacking the UK's Conservatives
Now that we are down to 2 contestants for the post of Prime Minister, here in EC3 we are digging in for a further 45 days before the result is announced. Fortunately we have recourse to body language expert Judi James to decode what both the outgoing PM and his putative successors are really saying with their bodies. Firstly Boris' final PM Questions and his hasta La Vista Baby moment on Wednesday showed that the way he leaned on the Dispatch Box, the tucking in his shirt into the back of his trousers and the fist on the heart all denoted real emotion beneath the trademark BB or Boris Bluster. Rishi Sunak's gesticulations utilising the "Tony Blair" thumb of power technique are offset by his "expressive eyes" which are considered a disadvantage to a politician and his failure to hold his smile and his tendency to sound patronising when illustrating a point to his audiences all add up to him giving too much away. Lastly, Liz Truss while trying to act and sound tough spoils the effect by accelerated blinking of her eyes and a tendency to sound a bit brittle rather than successfully emulating her hero Margaret Thatcher who sounded authoritative by slowing down her delivery and dropping the tone of her voice. Doubtless both Rishi and Liz are even now being schooled in BBL or Better Body Language ahead of them putting their respective cases for selection to the 150,000 Conservative Party members in the course of the next month and a half.
Those readers of a certain vintage will recall with nostalgia and pleasure the rhythmic rock band quartet Mungo Jerry who took this number to Number 3 on the Billboard Hot 100 this day in 1970 having already gone to Number 1 in the Uk a few weeks earlier. The rock band's name incidentally came from  Mungojerrie and Rumpleteazer from T.S. Elliot's Old Possum's Book of Practical Cats. Here is the song that will forever be associated with those innocent days of the summer of 1970:
In the summertime, when the weather is hot
You can stretch right up and touch the sky
When the weather's right
You got women, you got women on your mind
Have a drink, have a drive
Go out and see what you can find
If her daddy's rich, take her out for a meal
If her daddy's poor, just do what you feel
Speed along the lane, do a turn or return to 25
When the sun goes down, you can make it
Make it good in a lay-by
We're no threat, people, we're not dirty, we're not mean
We love everybody, but we do as we please
When the weather's fine, we go fishing or go swimming in the sea
We're always happy, life's for living
Yeah, that's our philosophy
Sing along with us
Dee-dee-dee, dee-dee
Dah-dah-dah, dah-dah
Yeah we're hap-happy
Dah dah-dah
Have a Great Weekend!
Discussion and Analysis by Humphrey Percy, Chairman and Founder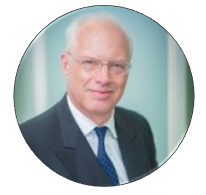 Click Here to Subscribe to the SGM-FX Newsletter