With the European Central Bank making more noise about raising interest rates (to Zero), there is a growing belief that maybe just maybe the long march from EUR/USD 1.22 to its current level of 1.1040 having flirted with 1.08 is now the beginning of a new range of 1.08 to 1.14. However with the spread differential between 2 Year US Treasury and 2 Year Bund Yields at the widest for some time at 240bps, it is difficult to see EUR making substantial progress against USD. GBP on the other hand is still offering good value versus EUR at 1.1850 and fair value versus USD at 1.3110.
The dash for all things green has a cost and no more so than in the beautiful Jadar Valley in Western Serbia which to date has been the bucolic scene of bee keeping and raspberry production. Now mining giant Rio Tinto has identified the Jadar Valley as the site for a $2.4 billion lithium mine capable of generating sufficient lithium for 1 million cars. The locals are understandably against the desecration of their valley and as it's election time in Serbia, money and political contributions from RTZ may not be sufficient.
As much as 80% of the global supply of sunflower oil comes from Ukraine and Russia. Now the realisation is dawning that there are only a few weeks supply left for this essential ingredient for crisps, oven chips and cereal bars. Edible Oils Ltd the Erith, Kent bottler of 75% of the UK's sunflower oil is warning of the consequences. Apart from sunflower oil prices going up, consumers are going to be getting used to the substitute rape seed oil in the next months. That battered Mars Bar is going to rate that little bit different.
This day in 1970 Janis Joplin reunited with Big Brother and the Holding Company in San Francisco for a concert where she told the audience: "There ain't no TV, no radio, no nothin', man." Sadly she was soon to be proved right for herself at least with her departure from this world exactly 6 months later on 4-10-70. Here is the song that Janis Joplin was most famous for: Me and Bobby McGee:
Busted flat in Baton Rouge, waitin' for a train
When I's feelin' near as faded as my jeans
Bobby thumbed a diesel down, just before it rained
It rode us all the way-in to New Orleans
I pulled my harpoon out of my dirty red bandanna
I was playin' soft while Bobby sang the blues, yeah
Windshield wipers slappin' time, I was holdin' Bobby's hand in mine
We sang every song that driver knew
Freedom's just another word for nothin' left to lose
Nothin', don't mean nothin' hon' if it ain't free, no no
And feelin' good was easy, Lord, when he sang the blues
You know, feelin' good was good enough for me
Good enough for me and my Bobby McGee
From the Kentucky coal mine to the California sun
There Bobby shared the secrets of my soul
Through all kinds of weather, through everything we done
Yeah, Bobby baby kept me from the cold
One day up near Salinas, Lord, I let him slip away
He's lookin' for that home, and I hope he finds it
But, I'd trade all of my tomorrows, for one single yesterday
To be holdin' Bobby's body next to mine
Freedom's just another word for nothin' left to lose
Nothin', that's all that Bobby left me, yeah
But, feelin' good was easy, Lord, when he sang the blues
Hey, feelin' good was good enough for me, mm-hmm
Good enough for me and my Bobby McGee
Discussion and Analysis by Humphrey Percy, Chairman and Founder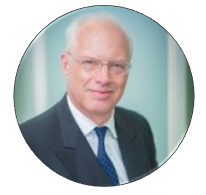 Click Here to Subscribe to the SGM-FX Newsletter