Following Mario Draghi's selection as Italy's next Prime Minister, markets were upbeat on Italy's prospects with the all important spread of 10 year Italian Bonds to German Bunds being at 100 basis points for the first time for a year having blown out to 240 basis points last April when Italy was reeling from Covid. This positivity has not however flowed through to the Euro, which having surged to USD 1.23+ just a few weeks ago and caused market sages to announce the demise of the USD, has fallen below 1.20. Where now? Those same sages are now calling for a re-tracement back to 1.17 and a period of EUR weakness. For GBP buyers of EUR, this has meant the best levels on offer for a year.
Since November, WTI oil has inexorably risen by almost 55% to its current level of $57 as the oil market has taken heart from a unified OPEC, supply cuts and a growing optimism that the global economy will continue to bounce back strongly. Good news given the amount of global debt incurred in fighting the pandemic and the need for a return to productivity. Forecasted to reach $70, oil is the symbol of a broad commodity rally.
Bad news for owners of property in Las Vegas which has been crowned as the most overvalued metropolitan area in the USA by 28%. In second place is Dallas Fort Worth.
However as we know, it is always best to remain sanguine with statistics like this proving over time that generally demand considerations play a key part in leading the market; in the case of Las Vegas, it is also one of the fastest growing conurbations in the USA.
It was back in 1965 when the Supremes led by Diana Ross and ably supported by Florence Ballard and Mary Wilson released what was to become a smash hit. For those anoraks among you, the origin of the song was based on the story of a man being discovered by his wife in a motel room and having offered the unconvincing explanation that he was working late, was instructed:
Stop! In the Name of Love:
Oh baby, I'm aware of where you go
Each time you leave my door
Watching you walk down the street
Knowing there's another guy you'll meet
This time before you run to him
Leaving me alone again
Think it over
Haven't I been good to you, babe
Think it over
Stop in the name of love
Before you break my heart
Stop in the name of love
Before you tear it apart
I'm trying hard
Hard to be patient
Wish you'd stop this infatuation
But each time I think of you together
I see myself losing you forever
This time before you leave my heart
And rush back into his arms
Think it over
Haven't I been good to you, babe
Think it over
Haven't I been sweet to you, baby
Stop in the name of love…
Discussion and Analysis by Humphrey Percy, Chairman and Founder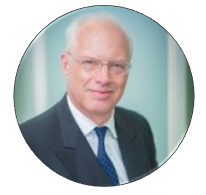 Click Here to Subscribe to the SGM-FX Newsletter