When the market is almost universally in accord and received wisdom on the USD is being spouted by taxi drivers(yes really, it happened to me only yesterday), it is time to question it. The 5 year high for EUR-USD was 1.2460 on February 3 2018 and on January 6 2021 it briefly went to 1.2346. The current market view is that USD will stay weak versus emerging market currencies and the USD is set for a period of prolonged weakness. The Democrat's victory will change that view as it becomes apparent that there will indeed be an outsize US economic stimulus package, US Bond yields will rise further and there will be (more) inflation than currently envisaged. Those factors will combine to cap the USD weakness at or near to these levels as the US economy rockets back to life both this year and on into 2022.
Clean air demand and higher emission standards means that the car industry once again is "caught and short" this time of the rhodium necessary for catalytic converters. Most rhodium comes from South Africa and cannot be substituted. Car manufacturers are understandably nervous of playing with this area of legislation having been comprehensively caught fiddling the books on emission outputs and fined accordingly.
Additionally investment in the mines has been lacking and the lead time for getting a new mine to bring rhodium to the market is approximately 5 years. So a classic market squeeze is in progress with the price of rhodium having increased from $5000 in March 2020 to its current $17,800. Two Johannesburg listed producers have seen their shares increase almost 300%: Northam Platinum and Impala Platinum. Prices are unlikely to fall and will likely rise as identified demand exceeds the 1.37 million ounces annual production by more than 250,000 ounces. Unless the world car market converts pretty much immediately and completely to electric, rhodium prices are set fair.
Today would have been David bowie's 74th birthday had he not taken his final trip to the stars 5 years ago. Many of his songs had a space travel theme as did his best known film, The Man Who Fell to Earth. Not everyone's cup of tea but David Bowie enjoyed a string of hits and when it came to monetising his back catalogue, starman Bowie had his feet firmly on the ground and specifically on his personal P/L. Bowie was the first to sell off his catalogue and most recently he has been followed by Bob Dylan and now Neil Young. While David Bowie could not take it with him (obv) he was worth $230 Million at the departure gate.
Here's Ziggy Stardust:
Ziggy played guitar
Jamming good with Weird and Gilly
And the Spiders from Mars
He played it left hand
But made it too far
Became the special man
Then we were Ziggy's band
Ziggy really sang
Screwed-up eyes and screwed-down hairdo
Like some cat from Japan
He could lick 'em by smiling
He could leave 'em to hang
They came on so loaded, man
Well-hung and snow-white tan
So where were the spiders
While the fly tried to break our bones?
With just the beer light to guide us
So we bitched about his fans
And should we crush his sweet hands?
Oh
Discussion and Analysis by Humphrey Percy, Chairman and Founder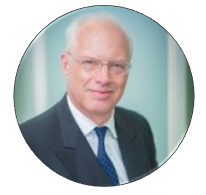 Click Here to Subscribe to the SGM-FX Newsletter