EUR, AUD, NZD stronger against USD
While the market likes the appointment of Janet Yellen as Joe Biden's Treasury Secretary, the onward march of the risk currencies against USD continues. NZD strengthened 0.9% and AUD 0.4%. NZD is now on a 2 year high versus USD at $0.6985.
With the Dow breaking 30,000 for the first time and up 1.43%, inevitably WTI oil joined the party and stood just below $45 last night. FTSE 100 up 1.55%.
All on the back of Biden and vaccines. GBP a little softer against USD at 1.3340.
Whatever transpires in the foreseeable post COVID future, eating al fresco is going to be in demand globally and not just in warmer climes. That means a couple of things for savvier restaurants and cafes: firstly that close by outside space needs to be grabbed and secondly that primitive and inefficient patio heaters will not cut it.
Assuming those two requirements are met, demand for propane gas will rocket (unfortunate pun). SGM-FX's Edwin Holland, anxious to prove in these hot air stakes at least that he is less mouth and more trousers, has been looking into the USA's propane consumption and learnt it stood at 284 million gallons in 2019. In 2020 that has soared to 500 million gallons. UGI the largest, and owner of American Cylinder Exchange and also Suburban Propane have both seen their shares fall 20% this year as markets have not yet spotted the probability of even greater growth in propane cylinder demand.
Trends that start in the USA tend to spread to Western Europe and beyond, so expect similar gas cylinder companies in other colder places to see a corresponding uptick in demand. Eating Out has a whole new literal meaning!
It was this day in 1965 that the global fame of the Beatles was such that when they expressed a desire to do their Christmas shopping in Knightsbridge emporium Harrods, the then management extended the same privilege to the FabFour that they normally reserve for the Queen: they shut the store to everyone else. Three years later in 1968 the Beatles released the White Album with their very best songs including George Harrison's While My Guitar Gently Weeps:
I look at you all, see the love there that's sleeping
While my guitar gently weeps
I look at the floor and I see it needs sweeping
Still my guitar gently weeps
I don't know why nobody told you
How to unfold your love
I don't know how someone controlled you
They bought and sold you
I look at the world and I notice it's turning
While my guitar gently weeps
With every mistake we must surely be learning
Still my guitar gently weeps
Discussion and Analysis by Humphrey Percy, Chairman and Founder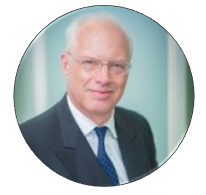 Click Here to Subscribe to the SGM-FX Newsletter