EU and the European Central Bank
With the ECB uncertain about the economic picture in the disparate area that is the EU, it is not surprising that they are treading a fine line between keeping their options open to act on inflation by tapering bond purchases and raising rates and convincing the market that they are ready to act swiftly and decisively. While it is unlikely that any action will be taken immediately after the meeting in December, it is more probable that an announcement will be made at that December meeting to wind down some of the EUR 1.85 trillion pandemic bond purchase programme in March next year. EUR/USD at 1.1210.
China Banking and Insurance Regulatory Commission (CBIRC)
To the deafening sound of the shutting of stable doors, the Chinese regulator yesterday told Chinese banks that instead of concentrating on both business and balance sheet growth, they should focus on increasing their internal risk controls and to amending management shortcomings. Sift through that and it is apparent that if the regulator thinks those two key areas of banking need fixing, the real agenda is that they are very worried about congestion caused by the previously red hot and now rapidly cooling property sector. Not just Evergrande projects ( 1,300 projects in 280 cities) but all property sales have almost ground to a halt. That is spreading into the overall economy. USD/CNY at 6.39.
Not just the US Thanksgiving holiday but investment bank Jefferies has breathed life into the leisure sector with IHG shares up almost 3% on the FTSE with Jefferies redesignating the shares as a Buy. Follow this through and it is clear that the travel sector is due a very different 2022 with plenty of pent up demand following nearly 2 years of non travel. Jabbed, boostered and Covid passported travellers are making their international travel plans whether Corporate or Private judging by the upswing of interest in the SGM-FX Currency Card. Or maybe it is down to the high quality of the 45 second  SGM-FX film:

If you haven't seen it yet, take a look!
Never Mind the Bollocks-Here's the Sex Pistols
This day in 1977 saw this album at the top of the UK charts. Say what you like about the Sex Pistols, they had no hesitation in releasing albums with content reflecting what was said on the tin. For those wondering what the expression Never Mind the Bollocks signifies, it can loosely be translated as "Stop talking rubbish." The two best known if not notorious members of the British punk rock band were Johnny Rotten and Sid Vicious and their lyrics and behaviour plus that of bandmates Steve Jones and Paul Cook saw the band being banned from virtually every radio station back in the day. On the way past, Sid Vicious was accused of murdering his girlfriend Nancy Spungen before succumbing having taken an industrial quantity of heroin in 1979. Here is part (part is quite enough) of what is generally reckoned by critics to be the best song on the album: Anarchy in the UK:
Right now
I am an antichrist
And I am an anarchist
Don't know what I want
But I know how to get it
I want to destroy passerby
'Cause I wanna be anarchy
No dogsbody
Anarchy for the U.K.
It's coming sometime and maybe
I give a wrong time, stop a traffic line
Your future dream is a shopping scheme
'Cause I, I wanna be anarchy
In the city
How many ways to get what you want
I use the best, I use the rest
I use the NME
I use anarchy
'Cause I wanna be anarchy
It's the only way to be
Phew!
Have a Great Weekend!
Discussion and Analysis by Humphrey Percy, Chairman and Founder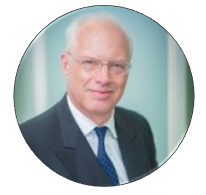 Click Here to Subscribe to the SGM-FX Newsletter