If the health of an economy is best reflected in employment figures, then the most sensitive indicator must be that of the hiring/firing policy of a global investment bank. Yesterday reports surfaced of Goldman Sachs potentially laying off hundreds of staff following a downturn in deal making activity and a fall of 48% in investment banking Q2 profit. To put it in perspective, GS employs 40,000 "colleagues" and typically releases 1-5% of them every year so 400-2000. So this is pretty much a non-story given that GS says that departures will be at the lower end of this range. Having said that, if investment banks do move to the top and above that normal range of staff turnover, it is very much a bellwether indicator to watch. EUR/USD 0.9970
It did not go according to the script when yesterday's August CPI came out at 8.3%. While down from July, it was not as down as was expected and the market did not like it: immediately interest rate expectations went higher and so did USD with GBP/USD 1.1530.
Last year Japan lifted the cap on foreign tourists from 20,000 per day to 50,000 in order to boost income and also to support the Yen. With the Japanese Yen at its weakest level for 24 years last week and Covid discouraging travel, neither of those objectives have worked. That has prompted Japan to raise the cap on tourist numbers still further-expect an imminent announcement-and what will be on the cards is a reduction in the cost of visiting Japan from eye watering to merely expensive. Get packing for that cherry blossom or Sakura in 2023. USD/JPY 144.45
With various measures such as equipment hire and fitness classes having failed to hit the spot, Middle Aged Men in Lycra posterchild Peleton has turned on its own executive management with 3 top guys including the CEO and Founder being told to get on their own bikes. With the share price 90% down from its high, so rather similar to some banking stocks such as RBS post the Financial Crisis of 2008, Peleton is having its own perfect storm.
The guitar used by George Harrison for the Beatles' last appearance at the Cavern Club, Liverpool in 1963 was auctioned off this day in 2018 and made GBP 347,000 when it was purchased by an unnamed overseas buyer in Corsham, Wiltshire, UK. Here is the 1968 Beatles song, While My Guitar Gently weeps:
I look at you all
See the love there that's sleeping
While my guitar gently weeps
I look at the floor
And I see it needs sweeping
Still my guitar gently weeps
I don't know why nobody told you
How to unfold your love
I don't know how someone controlled you
They bought and sold you
I look at the world
And I notice it's turning
While my guitar gently weeps
With every mistake
We must surely be learning
Still my guitar gently weeps
I don't know how you were diverted
You were perverted too
I don't know how you were inverted
No one alerted you
I look at you all
See the love there that's sleeping
While my guitar gently weeps
(Look) look at you all
Still my guitar gently weeps
Discussion and Analysis by Humphrey Percy, Chairman and Founder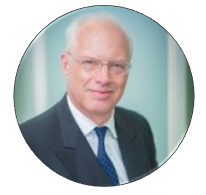 Click Here to Subscribe to the SGM-FX Newsletter