Faced with the choice of choking off economic recovery or increasing the risk of getting (further) behind the curve, the ECB President, Madame Lagarde has taken the less hard decision of removing economic stimulus measures. Better that than wait for the inflationary effects of Ukraine to feed through further. EUR/USD 1.0985.
Back at $107 as at 1900 GMT last night, WTI is currently relatively stable after its gyrations earlier this week. Meanwhile on the M5 in Warwickshire, England the memo has not been read or acted on: Unleaded at £1.73 and Diesel at £1.82 per litre…for the benefit of our non European readers! The benefit of a 100 litre tank more elusive than ever when filling up -and paying……
Those readers lucky enough to catch a performance of Verdi's Rigoletto at the Royal Opera House, Covent Garden this month will enjoy a strong performance from Ukrainian mezzo soprano Kseniia Nikolaieva who plays Giovanna. They will also in tribute to her country be invited to stand and be treated to the Ukrainian national anthem which is being played at the start of all performances .
Recently departed from this world, Meat Loaf started a 416 week run in the charts this day in 1978 when Bat out of Hell was unleashed on an unsuspecting world. Difficult to throw shapes to, it may be, but the lyrics do grab an audience even if not in a good way:
The sirens are screaming, and the fires are howling
Way down in the valley tonight
There's a man in the shadows with a gun in his eye
And a blade shining oh so bright
There's evil in the air and there's thunder in the sky
And a killer's on the bloodshot streets
And down in the tunnels where the deadly are rising
Oh, I swear I saw a young boy down in the gutter
He was starting to foam in the heat
Oh, baby you're the only thing in this whole world
That's pure and good and right
And wherever you are and wherever you go
There's always gonna be some light
But I gotta get out, I gotta break it out now
Before the final crack of dawn
So we gotta make the most of our one night together
When it's over, you know
We'll both be so alone
Like a bat out of hell, I'll be gone when the morning comes
When the night is over, like a bat out of hell
I'll be gone, gone, gone
Like a bat out of hell
Have a Great Weekend!
Discussion and Analysis by Humphrey Percy, Chairman and Founder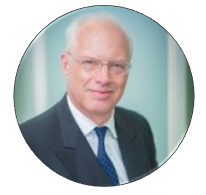 Click Here to Subscribe to the SGM-FX Newsletter