Christine Lagarde of the ECB does not see a risk of stagflation and confirms that the ECB is still seeing an EU growth rate of 2.3% in 2022 despite the negative effects of the Ukraine invasion on the EU economy plus higher energy costs plus further supply chain disruption. EUR/USD 1.0960, Gold at $1,957, NYMEX WTI at $109, US 10 Year treasury 2.53%. GBP/USD 1.3145 and GBP/EUR 1.1985.
Good news for those British holiday home owners in France: due to the differential in property taxes between France and the UK, it is now confirmed that all British second home owners in France may be eligible to reclaim that tax up to an amount of EUR 20,000.
It is time barred so all those that this applies to, should not delay in applying to the French tax authorities although, be warned, there is a considerable backlog already and so getting your money back may take some time.
NFD or Normal for Dorset being tested to the max over the weekend with an escaped prisoner on the run clad only in his socks and pants. Police are working on the theory that he may have changed his appearance since absconding from a prison van in Poole-no, not by getting dressed but by shaving off both his hair and beard. 'Allo 'allo 'allo etc.
Can it really be 55 years ago today that evergreen Irish singer Van Morrison recorded this number in 1967? Yes is the answer! Here it is, as good now as it was then:
Hey, where did we go?
Days when the rains came
Down in the hollow
Playin' a new game
Laughin' and a-runnin', hey, hey
Skippin' and a-jumpin'
In the misty morning fog with
Our, our hearts a-thumping and you
My brown-eyed girl
And you, my brown-eyed girl
And whatever happened
To Tuesday and so slow?
Going down the old mine with a
Transistor radio
Standing in the sunlight laughing
Hiding 'hind a rainbow's wall
Slipping and sliding
All along the waterfall with you
My brown-eyed girl
You, my brown-eyed girl
Do you remember when we used to sing?
Sha-la-la, la-la, la-la, la-la, la-la tee-da
Just like that
Sha-la-la, la-la, la-la, la-la, la-la tee-da, la-tee-da
So hard to find my way
Now that I'm all on my own
I saw you just the other day
My, how you have grown
Cast my memory back there, Lord
Sometimes I'm overcome thinking 'bout it
Making love in the green grass
Behind the stadium with you
My brown-eyed girl
You, my brown-eyed girl
Discussion and Analysis by Humphrey Percy, Chairman and Founder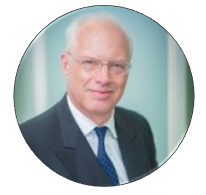 Click Here to Subscribe to the SGM-FX Newsletter