ECB President Mme Lagarde (finally) promised to acknowledge the rising cost of living led by food and energy prices by saying yesterday that the ECB was now minded to raise interest rates higher than was expected for the first time for 10 years citing higher inflation and lower growth expectations.
Shortage of battery supplies are hampering efforts in the USA to move towards a world of cleaner energy by embracing wind and solar power which after all requires the ability to both store the resulting clean energy and also to make use of that clean energy in for example transportation. Oil firm with Nymex WTI $121
Airports and airlines across Europe are experiencing staff shortages which will lead to delays and flight cancellations for holiday makers both into and within Europe this summer. EUR/USD 1.0620
An increasingly strident rhetoric from President Erdogan as he ratchets up the tension in Turkey's relationship with Greece. Yesterday he was calling on Greece not to arm the demilitarised Aegean Islands. The most dangerous weapon that I have encountered in those islands has been the combination of Domestika Red Wine and Ouzo, but maybe the Greeks have a hidden and more dangerous agenda for those islands of sunshine, bouzouki music and Lotus Eaters. Definitely very well hidden. Distraction not working internationally for TRL at its weakest:
USD/TRL 17.25
It was this day in 1978 that Olivia Newton-John and John Travolta made this song which enjoyed 9 solid weeks at Number One and also made them a ton of money.
I got chills, they're multiplying
And I'm losing control
'Cause the power you're supplying
It's electrifying
You better shape up
'Cause I need a man
And my heart is set on you
You better shape up
You better understand
To my heart I must be true
Nothin' left, nothin' left for me to do
You're the one that I want (you are the one I want)
Ooh, ooh, ooh, honey
The one that I want (you are the one I want)
Ooh, ooh, ooh, honey
The one that I want (you are the one I want)
Ooh, ooh, ooh
The one I need (the one I need)
Oh, yes indeed (yes, indeed)
If you're filled with affection
You're too shy to convey
Meditate in my direction
Feel your way
Have a Great Weekend!
Discussion and Analysis by Humphrey Percy, Chairman and Founder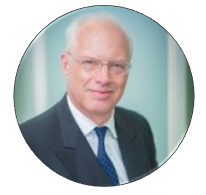 Click Here to Subscribe to the SGM-FX Newsletter