For 2021 Dubai Airport is targeting 28 million passengers. Capacity is 100 million and normally services flights to 260 destinations worldwide. 18 months ago pre Pandemic the discussion was about the damage to the environment of so many passengers flying. Now economic reality is regaining some attention as the jobs, revenues and indirect economic benefits of managing a world class airport are better appreciated.
Q1 saw 5.75 million passengers go through Dubai so quite a large recovery is required to reach the pre Pandemic level of 86.4 million passengers in 2019.
We have written before about the soaring cost of shipping goods across the world. Here are a couple of stats that really bring that home: pre Pandemic it cost approx GBP 12 to ship an item of furniture of the size of an armchair from Asia to Europe. That same item would now cost GBP100 to ship on the same route. Anecdotal? Maybe, but the top 11 shipping companies earned revenues of USD 16.2 Billion in Q1 2021 which is the same amount as for Q1 in the previous 10 years in total. Expect household goods and also gifts produced in Asia to show increases of up to 40% by the end of 2021. Inflationary?!
Large demonstrations in Rio de Janeiro yesterday calling for the removal of President Bolsonaro as a result of the management of the Pandemic and the vaccination programme. So far over 500,000 deaths have been reported and it is feared that this will reach 800,000 as the daily rates of both infection and also fatalities have increased in the past week. With new daily cases having passed 100,000 which is greater than India and the President's satisfaction rating having fallen to just 24%, those demonstrations may claim his scalp. 3 months ago the Real stood at 5.69 versus USD and is now off its highs and is trading at 5.09 suggesting that combined with a resurgence in the USD that the Real is ripe for a fall.
It was of course Steely Dan who made this song a hit as well as many others back in the 70's and who are mainly remembered for their album Pretzel Logic. This day in 1981 Steely Dan signed a recording contract with Warner Brothers and despite that almost immediately, ignoring their own advice, they announced that they were splitting up-obviously heedless rather than unaware that that might just obviate the contract. Never mind, here are the words:
We hear you're leavin', that's okay
I thought our little wild time had just begun
I guessed you kind of scared yourself, you turn and run
But if you have a change of heart
Rikki, don't lose that number
You don't wanna call nobody else
Send it off in a letter to yourself
Rikki, don't lose that number
It's the only one you own
You might use it if you feel better
When you get home
I have a friend in town, he's heard your name
We can go out driving on Slow Hand Row
We could stay inside and play games, I don't know
And you could have a change of heart
Rikki, don't lose that number
You don't wanna call nobody else
Send it off in a letter to yourself
Rikki, don't lose that number
It's the only one you own
You might use it if you feel better
When you get home
Discussion and Analysis by Humphrey Percy, Chairman and Founder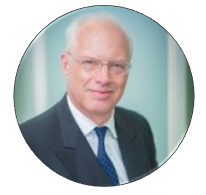 Click Here to Subscribe to the SGM-FX Newsletter