German online takeaway food company Delivery Hero reported almost double delivery orders and revenues in their Quarterly report. This Berlin based company is a good example of what the future for diners and shoppers will likely look like post Lock Down as they already have a well developed electronic sales platform which operates in 44 countries including the Middle East, Asia and Latin America. Trends that Delivery Hero highlighted: increase in new customers who have never used their services before; more older customers; deliveries of both groceries and pharmaceutical products sharply increased; sharp increase in the number of restaurants Delivery hero works with. This is no small business with revenues forecast to be EUR 2.5 Billion in 2020.
Both mirroring the US banks with sharply increased credit loss provisions in their Quarterly releases. HSBC provisioning exacerbated by the Hin Leong, Singapore oil trading company provision highlighted last week where HSBC has a $600 million exposure that looks likely to be written down by more than 80%. PWC have been appointed to administer Hin Leong and no doubt will be receiving a high volume of calls from all the banks including HSBC that have lent Hin Leong a total of $3.8 billion against what transpire to be assets worth in the region of $700 million.
Today is…International Dance day
Celebrated every April 29 globally to celebrate dance with the aim of encouraging participation and education in dance through events and dance festivals. Not in 2020 of course due to (anti)social distancing, but SGM-FX Super Trouper, James replete with his best party shirt (two tone if you are interested) is hosting a virtual dance off from his man cave in Stratford, in edgy East London this evening. Apparently he has loads of happening people joining him on line for an hour's twerking to their favourite ABBA hits over a virtual cocktail and a twiglet. It defo beats betting on the raindrops running down the windows!
Here is a taste of what's in store:
Tonight the super trouper lights are gonna find me
Shining like the sun (sup-p-per troup-p-per)
Smiling, having fun (sup-p-per troup-p-per)
Feeling like a number one
Tonight the super trouper beams are gonna blind me
But I won't feel blue (sup-p-per troup-p-per)
Discussion and Analysis by Humphrey Percy, Chairman and Founder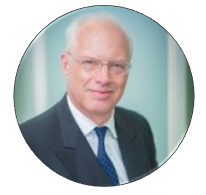 Click Here to Subscribe to the SGM-FX Newsletter