For those of a delicate disposition: look away now!
The Daily Telegraph has polled a representative group of U.K. 16-24 year olds and has discovered:
28% have never heard of Stalin
50% have never heard of Lenin and 70% have never heard of Mao Tse Tung.
With a General Election 22 days away and a large number of younger voters intrigued by the socialist blandishments of the Labour Party this is more than worrying. With the centralist Labour policies  of the past this would be "so what?" territory, but with the radical left ambitions of the 2019 Labour Party, there is a real need to educate younger voters as to what that means and what it means for their futures.
Far be it for sgm-fx to attempt to influence let alone put this right, but the Labour Party plans to nationalise the railways, the Royal Mail, water and no doubt other utilities, plus BT Openreach for starters!
A veteran of the last time that Labour had a real hard left go in the 1970's tweeted the following which we picked up and is worth at least a pause for thought among undecided and wavering millennial voters:
If it's for sale, tax it
If you can't tax it, ban it
If it makes profits, nationalise it
If it makes losses, subsidise it
If they work, punish them
If they don't work, reward them
If they vote for it, ignore it
If they didn't vote for it, do it anyway
Widely reported incisive forecasting from the HSBC FXHead: following the election GBP will either fall or rise sharply! Better by far to have talked about the binary nature of the most extreme outcomes and the consequent volatility in the GBP market.. but WE knew what he meant…didn't he?!
Readers Down Under are struggling to read the Sgm-FX Daily today due to a thick haze covering the city while 1300 firefighters battle worse than usual forest fires which now number more than 100 across the East Coast of New South Wales. High winds and a temperature of 42 degrees is stoking those fires.
The state owned airline South African Airways founded in 1934 with a fleet of 44 airliners is in deep financial trouble. The strike which is affecting flights and costing $3.4m a day may be the straw that breaks the camel's back. Watch out for a government bailout to prop up the ailing airline.
Discussion and Analysis by Humphrey Percy, Chairman and Founder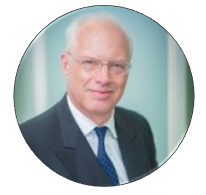 Click Here to Subscribe to the SGM-FX Newsletter