Market watchers not only alerted by US 10 year Treasury yield breaking up to 1.74% but also the US-German 10 Year Yield Curve spread breaking through the key 200 Basis Point mark. This points to markets expecting the US economy to not only outpace but accelerate away from the EU economic performance in 2021/2. USD having flirted versus EUR with 1.20 immediately after the Fed Meeting, has strengthened back to just over 1.19. Ursula Van der Leyden and her team not helping the cause of the EUR in the eyes of international investors looking for signs of a stronger EU grasp of the Covid vaccination roll out rather than a blame game.
In the dog days following the 2008 financial crisis, Greece struggled to borrow at all, so this week's 30 Year Greece Bond raising EUR 2.5 Billion for the Republic was evidence of a complete turnaround in sentiment. As a reminder it was in 2015 that the 10 year Greece yield reached 19.4%. This week's auction was 10 times oversubscribed and delivered funding to Greece for 30 Years at 1.93%!
Analysis shows that Queen Cleopatra in today's terms was worth $96 Billion or 3 times that of Queen Elizabeth ll. The Ptolemaic system was tilted in favor of the ruler and so Cleopatra just got richer as the bulk of the country's revenues went into her treasury. Egypt was of great acquisitional interest to the Roman Empire but had no standing army which meant that Egypt was vulnerable. Two thousand years later Egypt is the second wealthiest country in Africa and is worth….$96 Billion. USD/EGP unchanged at 15.7 on all this old history.
Worth an impressive $225 million, Billy Joel aka the Piano Man and at a sprightly 71 years of age, has had a string of hits over the past 45 years and none better than this 1977 number, Just The Way You Are:
Don't go changing to try and please me
You never let me down before, mmm
Don't imagine you're too familiar
And I don't see you anymore
I would not leave you in times of trouble
We never could have come this far, mmm
I took the good times, I'll take the bad times
I'll take you just the way you are
Don't go trying some new fashion
Don't change the color of your hair, mmm
You always have my unspoken passion
Although I might not seem to care
I don't want clever conversation
I never want to work that hard, mmm
I just want someone that I can talk to
I want you just the way you are
I need to know that you will always be
The same old someone that I knew
Oh, but what will it take till you believe in me
The way…
Have a Great weekend!
Discussion and Analysis by Humphrey Percy, Chairman and Founder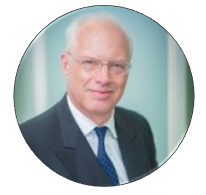 Click Here to Subscribe to the SGM-FX Newsletter