De Dollarization
Much being written about the demise of the USD, and for the sake of getting it out there in case you missed it, Iraq has just banned the use of USD to buy houses and cars which are normally the largest ticket items for the consumer. Mainly Iraqis have until now used USD on the grounds of practicality since sacks of Dinars would be needed for such purchases. This move has been prompted by the US government and it is they who are behind the ban since they are concerned that those USD are ending up in Iran. Iraq has said they will do business in Chinese Yuan in future. While Saudi Arabia, Egypt, Bahrain, UAE and Algeria have all said that they would like to join the BRICS nations in exploring an alternative currency to the USD, the initial studies have shown quite what a mammoth task it would be to create such a new currency. Meanwhile USD remains the global reserve currency par excellence.
EUR/USD 1.0805
Hong Kong immigration to the UK
Since the 2021 Act of Parliament that allowed Hong Kong citizens to apply to move to the UK, some 160,000 have taken up the offer and many have helped support the UK domestic housing market. That has fed through to the London market and homes that appeal to the Hong Kongers are to be found along the Elizabeth Line on the grounds of the benefits from the new transport link and also the prices which represent a bit of a bargain for those injured to the eye watering costs of the Hong Kong property market. We are seeing an increasing number of enquiries for property purchases from both immigrants and also main land China based investors looking for buy to let returns.
Greece Election
Definitely worth watching when the results of this election become clear today. The incumbent PM Kyriakos Mitsotakis should on the face of it be re-elected based on the successes that he has enjoyed with restoring Greece to levels not seen for many years in fact since before the financial crisis. Unemployment once at 28% has halved, GDP is back to where it was in 2010 when Greece defaulted on its debts, exchange controls to prevent EUR being taken out of Greece were lifted 3 years ago and markets have rebounded strongly. All in all a good story for Greece. However the previous PM Alexis Tsipras is challenging strongly so the result is by no means a foregone conclusion with voters fretting about cost of living increases. Being Greece there are changes afoot in the electoral system which means….there is most likely to be another election in a few months time.
Trevi Fountain
Yesterday afternoon 7 climate change activists climbed into the Trevi Fountain in Rome and released a charcoal mixture that turned the water black. While it may have caught the attention of hot and footsore tourists who had saved up their pay to visit one of the great sights of the Italian capital, it will do little to advance the popularity of climate change activists and many hoped that the carabinieri who took them away may have been careless with their batons while making the arrests.
GBP/EUR 1.1515.
Silly Love Songs
In an effective riposte to his critics who accused his music of being lightweight, Paul McCartney saw this song storm to Number One in the Us Charts this day in 1976 and for good measure to be the top selling song of the year:
You'd think that people would have had enough of silly love songs
I look around me and I see it isn't so
Some people want to fill the world with silly love songs
And what's wrong with that?
I'd like to know
'Cause here I go again
I love you, I love you
I love you, I love you
I can't explain the feeling's plain to me; can't you see?
Ah, she gave me more, she gave it all to me now can't you see?
What's wrong with that?
I need to know
'Cause here I go again
I love you, I love you
Love doesn't come in a minute
Sometimes it doesn't come at all
I only know that when I'm in it
It isn't silly, love isn't silly, love isn't silly at all
How can I tell you about my loved one?
How can I tell you about my loved one?
"I love you" over Paul's "How can I tell you about my loved one?"
"I love you" over Paul's "How can I tell you about my loved one?"
I love you
I love you
"I can't explain the feeling's plain to me, say can't you see?"
"I love you"
"Ah, he gave me all, he gave it all to me to me, say can't you see?"
"I love you"
"I can't explain the feeling's plain to me, say can't you see?"
"How can I tell you about my loved one?"
"Ah, he gave me all, he gave it all to me to me say can't you see?"
"How can I tell you about my loved one?"
"I can't explain the feeling's plain to me, say can't you see?"
"How can I tell you about my loved one?"
"Ah, he gave me all, he gave it all to me to me say can't you see?"
"How can I tell you about my loved one?"
Discussion and Analysis by Humphrey Percy, Chairman and Founder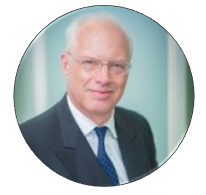 Click Here to Subscribe to the SGM-FX Newsletter