That is how Elizabeth Warren described Jay Powell when he was testifying last week. Powell was estimated to have a 90% chance of being re-nominated as Chair of the Federal Reserve before last week but that has now fallen to 60% as Elizabeth Warren has said she will oppose it. The two questions that markets will have to consider is how much Warren really wants Powell out and secondly, how much President Biden will listen to her. In the short run in the event of Powell not being re-appointed, markets would be jittery as this eventuality has not been priced in. EUR/USD at 1.1590 last night.
After a surge of 26% in the past year, the NZ government has introduced legislation to hurt property speculators by removing the tax allowance of mortgage interest. Not only a blow but a sudden blow as it took effect from Friday. This is just one of the measures in NZ that owns the dubious distinction of being the least affordable OECD country when it comes to property. USD/NZD at 1.44.
The world's longest undersea electricity cable?
In case this arises in a pub quiz near you, the answer is 450 miles or 720 kilometers and runs between Norway and Northumberland in the UK. It is making headlines because this is not only a long distance to send electricity beneath the sea and has involved a singular feat of engineering, but it is not just electricity, it is green energy electricity. Because the electricity is generated from hydro power( all those fjords) it is attractive to the UK government and its eco credentials. GBP/NKR at 11.68.
At one end of the EU market almost all Romanians live in homes that they own while at the other end, only half of all Germans live in properties that they own. In Greece and Croatia the highest proportion of children stay on after reaching adulthood to live with their parents. In Germany feelings are running high and voters backed moves to nationalize the largest landlords last week, so expect this wave to increase across Europe. Property prices in the EU have risen by more than 30% in the past 10 years but this hides a very mixed picture with Italy and Spain actually showing falls over that 10 year period. Beneath the surface, talk is increasing about the affordability of living accommodation and this is exacerbated when home ownership is not a universal aspiration.
The album Wish You were Here was released this day in 1975 by English rock band supergroup Pink Floyd and promptly went to Number One. This song was dedicated to the group's founder, Syd Barrett who by 1975 had fallen prey to an industrial amount of psychedelic drug taking and was very unwell indeed. Here it is, one of their greatest songs:
Remember when you were young, you shone like the sun
Shine on you crazy diamond
Now there's a look in your eyes, like black holes in the sky
Shine on you crazy diamond
You were caught on the crossfire of childhood and stardom
Blown on the steel breeze
Come on you target for faraway laughter
Come on you stranger, you legend, you martyr, and shine
You reached for the secret too soon, you cried for the moon
Shine on you crazy diamond
Threatened by shadows at night, and exposed in the light
Shine on you crazy diamond
Well you wore out your welcome with random precision
Rode on the steel breeze
Come on you raver, you seer of visions
Come on you painter, you piper, you prisoner, and shine
Discussion and Analysis by Humphrey Percy, Chairman and Founder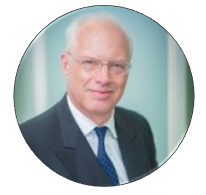 Click Here to Subscribe to the SGM-FX Newsletter