Apart from being National Farmers Day globally, today is a public holiday in the USA to celebrate Columbus Day and the discovery of what in 1492 was the New World….
Later this week the EU meets to discuss an agenda that includes the imposition of sanctions against Belarus for failing to hold fair elections. there is a snag here however which is that Cyprus has threatened to veto that motion if the EU does not agree to impose sanctions on Turkey beforehand. That is awkward as the EU was metaphorically patting itself on the pack for having achieved the feat of getting Turkey to the table to discuss the Eastern Mediterranean and its incursion into Greek maritime waters which is of course in Cyprus' interests. The unfolding tragedy in Armenia and Azerbaijan has thrown that off course-and that is without taking Turkey's involvement in Libya…and Syria…and Iraq into account. Meanwhile TRL was halted in its seemingly inexorable slide towards 8 versus USD last week by the Turkish Central Bank using the mechanism of increasing the swap rate which has increased the cost of running short positions for sellers of TRL. On Friday night the rate stood at USD/TRL 7.86 having been as high as 7.94 earlier in the day.
For those approaching the age of 60 or if that is a long way off for those who can just about imagine it, there is a rule which over time has proved to be a useful yardstick. In these times it is not fashionable nor conceivable for most people even if they wished to do so to retire and do nothing. But what is if not immutable certainly relevant, is to ask yourself how much of a nest egg or a savings buffer you have managed to put by. After netting off debt and assuming no maxed out credit cards which you are trying to forget, the answer to that intensely personal question should be at least 8 as in 8 annual salaries. For large numbers of people irrespective of which country they live in, that remains a tough and an aspirational hurdle. Better to put the Rule of 8 to one side and get ready to enjoy your 60's and relish the fact that research has shown that it is unquestionably the decade that most people feel at their most happy and contented!
Before you think I have lost my marbles since the King left this world 25 years before then in 1977, it was today in 2002 that a recording of Elvis's top 30 songs was released and it went straight to the top of the charts. Here to get us off to a great start for the week is one of his greatest songs from the album Blue Hawaii released in 1961 and based on a French love song named Plaisir d'Amour from a few years before that in 1784:
Can't Help Falling in Love:
Wise men say
Only fools rush in
But I can't help falling in love with you
Shall I stay?
Would it be a sin
If I can't help falling in love with you?
Like a river flows
Surely to the sea
Darling, so it goes
Some things are meant to be
Take my hand
Take my whole life too
For I can't help falling in love with you
Like a river flows
Surely to the sea
Darling, so…
Discussion and Analysis by Humphrey Percy, Chairman and Founder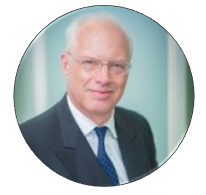 Click Here to Subscribe to the SGM-FX Newsletter