Euro on the rise sending the USD lower and GBP higher as short positions were unwound ahead of year end which together with thin liquidity has exacerbated what would normally have been a smaller set of moves.
Ages: 0-14 yrs 17%; 15-24 yrs 12%; 25-54 yrs 48%
Population: 1.435 Billion
Growth rate: 0.6%
The last statistic is the one to note as you will have noted that as 77% of the population is below the age of 54, that means 23% is above the age of 55. Not a problem for the moment but given increased longevity and the 48% of the population between 25 and 48, when they are no longer working in 40 years time, it will be a problem. They will all need to be paid for in older age and a smaller workforce will have to work that much harder. This is not unfamiliar to those in Western Europe who now have to deal with both a declining and an ageing population.
Booked your spring bank holiday weekend away? Smug that you are ahead of the pack? Even though you have paid double for those flights to Spain? Oh dear. 30 million diaries were printed and sold before the announcement that the traditional first Monday in May had been moved to Friday May 8 to commemorate Victory in Europe or VE Day. Apparently blissfully unaware of this, many Brits keen to get those towels on the sunbeds ahead of the Germans/ French/Dutch have plonked their money down, booked their flights for the weekend of 1-4 May, and there's the clue, now look like plonkers!
Discussion and Analysis by Humphrey Percy, Chairman and Founder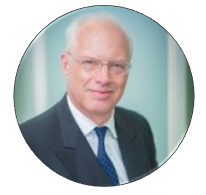 Click Here to Subscribe to the SGM-FX Newsletter