USD stronger across the board.
With full scale gas production due to come on stream in Q1 in the Eastern Mediterranean, it was not surprising that Greece, Cyprus and Israel broke cover yesterday with the announcement of the construction of a new Eastern Mediterranean pipeline to carry gas to continental Europe. Notably absent and silent on this was Turkey that has made its position clear: not only do they have their own Anatolian pipeline which they claim obviates the need for a new one, they claim ownership of much of the new gas field around Cyprus and have been dispatching ships to drill exploratory wells in defiance of the clear ownership agreed between Cyprus, Greece, Israel and Lebanon.
Those who have been following ex Nissan boss Carlos Ghosn's legal travails in Japan, will have been intrigued about how exactly he escaped from 24hr Japanese security forces' surveillance and managed to travel halfway across the world to surface a day later in Beirut. One theory has centred on whether he did or did not make good his escape in a double bass case- he is 167cms tall, so this is feasible.
Speculation is rife on all of this and not least as to what Carlos Ghosn's next role will be with some wondering whether he is being lined up as the new Central Bank Governor of Lebanon- that is of course if he can overcome the inconvenience of having an Interpol warrant for his arrest issued last night.
In 2017 Lebanon honoured Carlos Ghosn by issuing a stamp with his head on it. Yesterday that stamp traded on EBay at just USD 3.35 or GBP 2.54. Given that he is the most wanted man in Japan and the recipient of a Red Warrant from Interpol, and also a big cheese in the automobile world AND possibly a central banker in the making, buying up a few of those stamps might just be a wise trade….. or not! SGM-FX stamp collector James with his Stanley Gibbons catalogue in hand is pink with excitement……..bless!
It's that time of the year and for those fans of horoscopes who are looking for meaning for the New Year/Decade, try this: today are birthdays for Greta Thunberg(17), Michael Schumacher(51) and Mel Gibson(64). Apart from being famous it is pretty hard to draw any conclusions on commonalities between these three other than that there are none to be drawn! Three more disparate people would be hard to imagine…..
Discussion and Analysis by Humphrey Percy, Chairman and Founder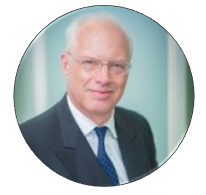 Click Here to Subscribe to the SGM-FX Newsletter