The hurricane season officially starts each year on June 1 and lasts 5 months but normally is fiercest from the beginning of September until mid October. Currencies likewise tend to be more volatile in exactly the same period. True to form the USD traded at a 2 year low yesterday, GBP at 1.32 and EUR at 1.19 are both at levels not seen for some time and equity markets while at recent highs are nervous. Sprinkle on top of these markets, Covid, Brexit talks and a US presidential election and the signs are there that judiciously selecting objectives or protection levels and putting limit orders in place is a sound strategy.
SGM-FX's Client Desk leader and Economist, Charles is dusting off his stats tables: the champagne industry-French of course- reached agreement last night after some tense talks to cut annual production from the 2019 level of 10,200kg per hectare to 8000 kg in 2020. It is estimated that there are more than 100 million bottles unsold at present. That means that despite the production cut, readers should stand by for some juicy offers coming up. Plenty of festive bubbles in prospect this Christmas!
It was this day in 2008 that Lady Gaga's epic album Fame was released placing her firmly in the pantheon of pop greats. Some great songs on that album but here's Part of one that readers will remember and certainly lifted the roof of the O2 when I together with plenty of what she calls her "Little Monsters" saw Lady Gaga there in 2011:
Just Dance:
Red One
Konvict
Gaga (oh, yeah)
I've had a little bit too much, much
All of the people start to rush.
Start to rush by.
A dizzy twister dance
Can't find my drink or man.
Where are my keys? I lost my phone, phone.
What's going on, on the floor?
I love this record, baby, but I can't see straight anymore.
Keep it cool, what's the name of this club?
I can't remember but it's alright, a-alright.
[Chorus:]
Just dance. Gonna be okay.
Da-doo-doo-doo
Just dance. Spin that record babe.
Da-doo-doo-doo
Just dance. Gonna be okay.
Duh-duh-duh-duh
Dance. Dance. Dance. Just dance.
Discussion and Analysis by Humphrey Percy, Chairman and Founder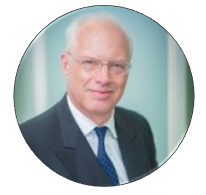 Click Here to Subscribe to the SGM-FX Newsletter