Following the US moving forward with the long awaited Covid relief package and at a much enhanced $2000 per head, the USD suffered and stood at its 2 ½ year low with EUR and GBP both benefitting. The CFTC reflected bets against the USD was at a 3 month high of $26.6 Billion as at December 21. Both AUD and NZD strengthened against USD. The Chinese Yuan Renminbi also rose to 6.52 versus USD. Even the ZAR currently weighed down by Covid cases rising dramatically in South Africa was stronger.
A Dog is Not Just for Christmas
Another bi-product of the almost disappeared 2020 and its tiering and lockdowns has been the ever increasing need for emotional support especially among the younger and older sections of the population. This has resulted in the canine market experiencing a puppy premium. SGM-FX sleuth and value hound, Euan Maskell has been spending his spare time researching what's moving in the world of dogs. Top of the tree in market movers in the UK market has been the demand for English Bulldogs that has driven the price for a pedigree puppy from GBP1600 to GBP3000; in silver medal position is the shift in demand for Cocker Spaniels which have rocketed from GBP700 to GBP2250. Funnily enough in this year of what the shortly to exit President Trump calls Chinese Covid, the Shih Tzu while in demand has "only" moved from GBP500 to GBP1400. Euan with his new found knowledge has explained that the Shih Tzu is in fact a Tibetan toy dog breed rather than Chinese. Try telling China that Tibet is not part of China. Woof woof.
Remember that?! As we begin to say farewell to 2020 and a year of cancelled airline tickets and international travel, we look back to 1969 and not only the summer of love but the year that a very young John Denver wrote the song, Leaving on a Jet Plane. This was before JD embarked on his singing career in a meaningful way and so it was 1960's pop group Peter, Paul and Mary (now just Peter and Paul following Mary's departure from this world in 2009) that first made this song a Gold Hit:
All my bags are packed, I'm ready to go
I'm standing here outside your door
I hate to wake you up to say, "Goodbye"
But the dawn is breaking, it's early morn'
The taxi's waiting, he's blowin' his horn
Already I'm so lonesome, I could die
So kiss me and smile for me
Tell me that you'll wait for me
Hold me like you'll never let me go
'Cause I'm leaving on a jet plane
Don't know when I'll be back again
Oh, babe, I hate to go
There's so many times I've let you down
So many times I've played around
And I tell you now, they don't mean a thing
Every place I go, I'll think of you
Every song I sing, I'll sing for you
Discussion and Analysis by Humphrey Percy, Chairman and Founder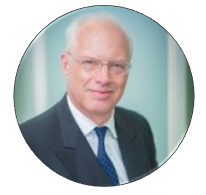 Click Here to Subscribe to the SGM-FX Newsletter