Yesterday POTUS, Joe Biden announced an increase in the minimum hourly wage for federal contractors from $10.95 to $15, an increase of almost 37%. Corporate USA is under no illusions that this will feed through to the bottom lines of non federal corporations. The categories of federal workers that this will apply to include food service contractors, cleaning and maintenance and tipped staff-excluded by President Obama in his executive order of over 4 years ago. The White House claims that the increase will be self funding as there will be higher productivity; the market is unconvinced by that argument and is fretting about the inflationary impact of such a rise. USD however, unchanged at 1.2085 versus EUR.
Biggest risks to current market stability?
60% of market watchers name new covid variants that are not covered by vaccines. 45% respond with higher than expected inflation and or bond yields. In third place with 30% is geopolitics with China, Russia and Iran as being the main worries.
We have all heard of supercars but the new class of very expensive high end cars are called hypercars. One which is all electric with 4 motors(one for each wheel) has been produced by Pininfarina named the Battista is due to arrive in London next month and will be sold by Jardine Motors Group. A few numbers:  0-60 faster than a F1 car, 1900 horsepower, 310 miles between charges, only 150 to be made and last but not least a price of GBP 2million or USD2.78million.
Stats in reflecting that people are 3 times as likely to insure their pets as they are to insure themselves against critical illness. Before we reach for the dog biscuits however, the numbers are still relatively small: only 6% of people have critical health cover but 18% of people with pets will take out insurance for their pooches. Sales of pets have rocketed during LockDown as people seek solace not in the pub but with companion animals. SGM-FX's hirsute hound dog Harry Clynch who is still desperately seeking a hairdresser, is reassured by further evidence (so far) that a pet is not just for LockDown.
Another of those Brit invasion bands, The Kinks who had a huge influence on the UK and US music scene for more than three decades between 1963 and 1997 had a string of hits-who can forget Waterloo Sunset? Here is their fabulous 1966 Sunny Afternoon which no doubt is striking a chord with wealthy US investors after POTUS announced plans last week to double US capital gains tax:
The tax man's taken all my dough
And left me in my stately home
Lazing on a sunny afternoon
And I can't sail my yacht
He's taken everything I got
All I've got's this sunny afternoon
Save me, save me, save me from this squeeze
I gotta big fat mama trying to break me
And I love to live so pleasantly
Live this life of luxury
Lazing on a sunny afternoon
In the summertime
In the summertime
In the summertime
My girlfriend's run off with my car
And gone back to her ma and pa
Telling tails of drunkenness and cruelty
Now I'm sitting here
Sipping at my ice cold beer
Lazing on a sunny afternoon
Help me, help me, help me sail away
Well give me two good reasons why I oughta stay
'Cause I love to live so pleasantly
Live this life of luxury
Lazing on a sunny…
Discussion and Analysis by Humphrey Percy, Chairman and Founder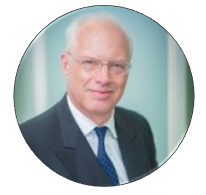 Click Here to Subscribe to the SGM-FX Newsletter