The Communist Party's recently announced commitment to equalising wealth and dividing it more evenly within China now further clarifies the recent actions taken against some very high profile and wealthy business leaders. It also has implications for foreign investors in China as it is apparent, if it was not already, that China will not hesitate to be increasingly interventionist in achieving this aim. For example, the luxury good sector now has a large question mark hanging over it, and that has far reaching implications both inside and outside China. CNY stronger with USD/CNY at 6.45.
For those not up to speed with this drug, it was traditionally used to prevent heartworm and acariasis in animals (particularly dogs, cats and ferrets). Then it was discovered as being effective for treating humans suffering from head lice, scabies and river blindness. Then and most recently it has become the poster drug to treat Covid particularly among conspiracy theorists in the USA who claim that the drug is being withheld from them by doctors on behalf of Big Pharma. The medical profession have dismissed the largely social media created firestorm and simply said that there is no evidence of it being a suitable antidote to Covid and that so called tests have been beset with falsification. In the USA it is fast becoming politicised with Democrats opting for vaccination with recognised and proven antidotes such as Moderna and Pfizer and Republicans seeking out Ivermectin. Side effects of Ivermectin can include headaches, dizziness, nausea and a rash if you are a committed antivaxxer and still tempted.
New Nigerian company Freetown Waste Management in Ibadan is cleaning up by re-cycling old car tyres and turning them into paving bricks, floor tiles, speed bumps and children's play areas. Scavengers are paid 70 to 100 Naira for each tyre or $0.17-0.24 so it is a win all round as Nigeria embraces the concept of re-cycling. FWM started with 4 full time employees but has already grown to 128 in just 1 year. USD/NGN at 410.98.
Following the "stab in the back" of the AUKUS submarine deal claimed by the French, France recalled its ambassador and unleashed a torrent of outrage. That was 2 weeks ago. Now in the latest twist in the tale, the French ambassador is being sent back to Canberra despite President Macron and his Foreign Minister, Jean Yves Le Drian still not taking calls from Australian PM Scott Morrison. Cynics think it might be to do with the $288 million break fee being agreed on top of the $900 million already paid to France by Australia. EUR/AUD at 1.5830.
This day in 1976, Stevie Wonder released this album which went straight to Number 1 on the Billboard Hot 100 and had 3 major hits as well as for good measure going Platinum. Here is one of those hits written by SW to celebrate the birth of his baby daughter Aisha, Isn't She Lovely:
Isn't she lovely?
Isn't she wonderful?
Isn't she precious?
Less than one minute old
I never thought through love we'd be
Making one as lovely as she
But isn't she lovely made from love?
Isn't she pretty?
Truly the angel's best
Boy, I'm so happy
We have been Heaven-blessed
I can't believe what God has done
Through us, He's given life to one
But isn't she lovely made from love?
Isn't she lovely?
Life and love are the same
Life is Aisha
The meaning of her name
Londie, it could have not been done
Without you who conceived the one
That's so very lovely made from love
Hey!
Have a Great Weekend!
Discussion and Analysis by Humphrey Percy, Chairman and Founder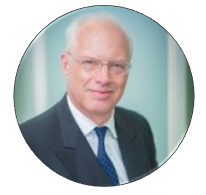 Click Here to Subscribe to the SGM-FX Newsletter