Commodities: the next frontier
Traditionally associated with oil production, Norway is not the location that immediately springs to mind when it comes to the announcement of the discovery and 2023 mining of substantial new reserves of cobalt, copper, zinc, gold and silver. Challengingly, these minerals are not only under the sea and 700kms offshore, but still in Norwegian territorial waters. What has captured the market's interest is the announcement that the Norway Government will be issuing exploration licenses following 3 years of study and that these deposits will contribute hugely to EVs and green energy being used in not only car batteries but wind farms. NKR has strengthened from 8.57 yesterday to 8.51 today versus USD. That could be down to the Copper reserves alone being estimated to be in excess of the annual global copper production of 21.7 million tons.
Those of us in East London and East Anglia were treated(?) to a very loud sonic boom yesterday at 13.19hrs which rattled more than just windows as birds took to the air and alarmed people took to social media. The sonic boom turned out to be caused by a RAF jet scrambling near Cambridge to intercept a private German jet that was not responding to air traffic controllers from Stansted. GBP had a less dramatic reaction to the boom but nevertheless benefitted from the market reducing its expectations of an interest rate cut in February and so GBP duly broke through USD 1.36 before subsiding back down to 1.3580 as the Germans safely disembarked at Stansted. EUR slightly weaker at 0.8938.However this morning the USD has given up some of its gains from the past 3 trading sessions and GBP is back over 1.36.
Back on this day in 1979, those fun loving Village People (see below for a reminder) who had earlier released their chart busting song, Y.M.C.A. found themselves in hot water and on the receiving end of a writ from the YMCA(Young Men's Christian Association) which took exception to both Village People and the song. No need to explain about the reasons behind the law suit as it was subsequently dropped, but much to the chagrin of the YMCA, it lives on…and on. Here it is: Y.M.C.A:
Young man there's no need to feel down
I said young man pick yourself off the ground
I said young man 'cause your in a new town
There's no need to be unhappy
Young man there's a place you can go
I said young man when you're short on your dough
You can stay there and I'm sure you will find
Many ways to have a good time.
It's fun to stay at the Y.M.C.A.
It's fun to stay at the Y.M.C.A.
They have everything For young men to enjoy.
You can hang out with all the boys.
It's fun to stay at the Y.M.C.A.
It's fun to stay at the Y.M.C.A.
You can get yourself clean
You can have a good meal
You can do whatever you feel.
Young man, Are you listening to me
I said, young man, what do you want to be
I said, young man, you can make real your dreams,
But you've got to know this…
Discussion and Analysis by Humphrey Percy, Chairman and Founder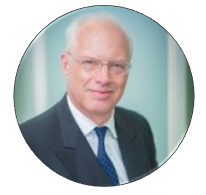 Click Here to Subscribe to the SGM-FX Newsletter