City Of London Skyline
Largely preciously preserved for so many years, the City of London skyline will change radically in the next 7 years as the City Corporation has approved 11 new towers, one of which will be taller than the very tallest current tower. What this adds up to is the equivalent of 70 football pitches in size or 500,000 square feet of floor space together with the 500,000 square feet already in development. One in the eye for the WFH lobby.
GBP/EUR 1.1529.
US Economy
This weekend the practitioners of that most dismal of sciences, economics are divided on two questions: first how the US economy has remained so robust in the wake of 11 interest rate increases; secondly, when it does weaken as it inevitably will, will it be the employment market weakening that leads or will it be consumer spending? The more likely scenario is that due to those high interest rates, businesses will lay off workers to protect their bottom lines which in turn will lead to a downturn in spending in 2024.
EUR/USD 1.0730.
Asian Currencies
A bit of a Santa rally in prospect for Indonesia, Thailand and the Philippines in particular among the Asian currencies. Due to their respective Central Banks being determined not to be disadvantaged by high USD interest rates when investors compared the returns from Emerging Markets, Asia is not yet at the end of the high interest rate cycle whereas the perception is that the USA is. That means that Emerging Markets after a bruised year look as if they can expect some better times ahead.
USD/THB 35.59.
Up Where We Belong
This day in 1982 this Joe Cocker/Jennifer Warnes sung song was at the top of the charts and went on to win an Oscar among a clutch of other awards for the film An Officer and a Gentleman. If ever a duet is remembered for not over thinking/rehearsing, this one is it: Joe and Jennfier met for the first time in the recording studio just before they cut this number:

Who knows what tomorrow brings
In a world few hearts survive
All I know is the way I feel
When it's real, I keep it alive

The road is long
There are mountains in our way
But we climb a step every day

Love lift us up where we belong
Where the eagles cry
On a mountain high
Love lift us up where we belong
Far from the world below
Up where the clear winds blow

Some hang on to used to be
Live their lives looking behind
All we have is here and now
All our lives, out there to find

The road is long
There are mountains in our way
But we climb a step every day

Love lift us up where we belong
Where the eagles cry
On a mountain high
Love lift us up where we belong
Far from the world we know
Where the clear winds blow

Time goes by
No time to cry
Life's you and I
Alive today
Discussion and Analysis by Humphrey Percy, Chairman and Founder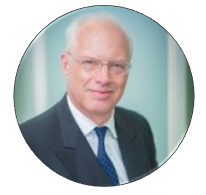 Click Here to Subscribe to the SGM-FX Newsletter