Chun Yun
Saturday marked the start of the largest annual human migration when the Lunar New Year kicked off in China. This surge in travel numbers in China will be watched especially carefully given the consequences for the world at the start of the Covid-19 pandemic 3 long years ago. USD/CNY 6.8370.
UK Demographics Uncovered
The 2021 Census for the first time answered the question of how many of the English and Welsh population identified as gay, lesbian, bisexual or of another sexual orientation:3.2% or 1.5 million. Additionally no less than 262,000 identify as a different gender than at birth. GBP firm on these stats at the end of last week GBP/USD 1.2090.
Australia
Following on from what we wrote last week about the AUD strengthening on the news of China resuming imports of Australian coal, the reason Beijing gave for the unofficial suspension of imports to China back in 2018 was twofold: 1. That Australia had excluded Huawei from being eligible for their communications and 2. Without any irony on the part of China that Australian coal did not meet Chinese environmental standards. Anyway, it appears that that concern has been allayed and apart from coal, Australian exports of wine, beef, barley and lobsters are all resuming to similar levels to where they were before that Chinese edict. That means further good news for the AUD. USD/AUD 1.4540.
So Emotional
Difficult to imagine given her later life descent into a personal hell of addiction, but in 1988 US singer Whitney Houston was at the very top of the Charts and was only the third (the others being The Beatles and The Bee Gees) to have notched up 6 Number Ones. Here it is:

I don't know why I like it
I just do
I've been hearing your heartbeat inside of me
I keep your photograph beside my bed
Livin' in a world of fantasies
I can't get you out of my head
I've been waiting for the phone to ring all night
Why you wanna make me feel so good
I got a love of my own baby
I shouldn't get so hung up on you
Oh I remember the way that we touch
I wish I didn't like it so much
Oh I get so emotional baby
Every time I think of you
I get so emotional baby
Ain't it shocking what love can do
Ain't it shocking what love can do
Ain't it shocking what love can do
I gotta watch you walk in the room baby
I gotta watch you walk out
I like the animal way you move
And when you talk
I just watch your mouth
Oh I remember the way that we touch
I wish I didn't like it so much
Discussion and Analysis by Humphrey Percy, Chairman and Founder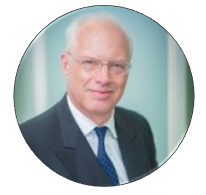 Click Here to Subscribe to the SGM-FX Newsletter