Chinese companies listing in the USA
Many if not most US investors who buy Chinese stocks listed on US stock exchanges such as NYSE and Nasdaq believe that they are invested in the parent companies in China. There are two risks to that scenario: firstly they are invested in something called VIE's or Variable Interest Entities that are mostly listed offshore from the USA in places like the Caymans which do not have clear cut rights to the equity of the parent companies in China and therefore investors do not have direct investment in China. Secondly that structure is technically illegal in China which does not want to risk foreign investors gaining control of Chinese companies-particularly in sensitive sectors such as technology; however the Chinese authorities have turned a blind eye to this contravention of their laws because they like the benefit that attracting foreign capital brings. Now the US authorities are taking a closer look at these structures and making it harder to raise money through VIE's for Chinese companies. Combined with the measures that the Chinese authorities have taken in the past few weeks, it seems likely that for now at least the party may be over for both the Chinese companies and also US investors. In the past year the Shanghai Composite Index has fluctuated sharply but in a relatively narrow range with a high of 3700, a low of 3200 and currently trading at 3500. USD/CNY at 6.48.
With just under a month to go, the Forsa opinion poll has thrown out a battery of findings but two in particular have particularly caught our attention: for the first time the SPD on 23% has overtaken the current ruling party of Angela Merkel on 22%. As previously headlined here, the CDU candidate and Angela Merkel's nominated successor has led a lacklustre campaign interspersed with schoolboy electioneering errors. The second finding is that Olaf Scholz the SPD candidate for Chancellor is streets ahead of the other candidates on 35% which has in part contributed to the lead that the SPD is enjoying over the CDU. The Green candidate Annalena Baerbock is on 15% but Armine Laschet the CDU candidate can only count on support of a paltry 11%. However in a hint that the contest may still be wide open for the winning party, a coalition and most especially the Chancellor is that the leading candidate for the post in the polls is: "none of the above" on 44%!
As we near the end of August ahead of a long weekend, here in the UK we are missing the cut and thrust of debate by our politicians in Westminster since they are currently enjoying summer recess. Never mind, in the spirit of August and what passes for a UK summer, we can cheer ourselves up by monitoring the Armenian parliament where the Leader of the Opposition, Vahe Hakobian called the Prime Minister, Nikol Pashinian, a "lying populist" which resulted in MP's brawling and security personnel being requested by the Speaker to remove several MP's from the chamber. No UK readers can possibly miss this irony. The Armenian Dram at 492 versus USD remained unruffled.
Back in 1977 standing at number 8 in the charts was Easy by the Commodores. The funk and soul band hailed from Tuskegee, Alabama and was formed in 1968 with its most successful years when Lionel Richie was fronting the band. 53 years later they are still going strong, here is one of their most popular and evergreen songs:
Know it sounds funny
But, I just can't stand the pain
Girl, I'm leaving you tomorrow
Seems to me girl
You know I've done all I can
You see I begged, stole, and I borrowed! (Yeah)
Ooh, that's why I'm easy
I'm easy like Sunday morning
That's why I'm easy
I'm easy like Sunday morning!
Why in the world would anybody put chains on me?
I've paid my dues to make it
Everybody wants me to be
What they want me to be
I'm not happy when I try to fake it! no!
Ooh, that's why I'm easy
I'm easy like Sunday morning
That's why I'm easy
I'm easy like Sunday morning!
I wanna be high, so high
I wanna be free to know
The things I do are right
I wanna be free
Just me! Whoa, oh! Babe!
That's why I'm easy
I'm easy like Sunday morning, yeah
That's why I'm easy
I'm easy like Sunday morning, whoa
Have a Great (long) Weekend!
NB the SGM-FX office will be manned on Monday!
Discussion and Analysis by Humphrey Percy, Chairman and Founder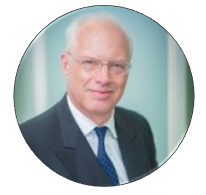 Click Here to Subscribe to the SGM-FX Newsletter