China and USA: It's not just trade…
With the so called Phase One of the Trade Deal in place since the end of 2019, negotiators on both sides are turning their attention to the financial war between the two nations. For those who have not appreciated this, there are 172 Chinese companies listed on major US Exchanges with a total market capitalisation of more than USD 1 Trillion. If Over The Counter equities ie unlisted equities plus bond issues, that amount increases to nearly USD 2 Trillion. Now while that means that China is highly dependant on the USA for access to global financial markets, the other side of that coin is that the USA is vulnerable financially to that business migrating elsewhere. Expect this topic to surface increasingly in Q1 2020….
49ers…as in 1849 and those who made their fortunes in the Californian boom
It is surprising to some of us that gold was only discovered in California in 1848 which gave rise to the huge boom and the influx of the 49ers. It took Boston on the East coast of the USA more than 200 years to reach a population of 50,000, but less than 2 years for San Francisco to grow from virtually nothing to a trading hub with a population of more than 50,000. Less dramatic but enough to get the pulses of gold bugs racing in 2019 was the move in the gold price from $1291 exactly a year ago to the current $1606-a very respectable 22% rise. The next target is $1616 which was the 2013 high for those of you with a good memory. The uncertainty caused by the knock on effects of the US Gulf military action and also negative yields in the fixed income market mean that once again gold is on all global macro investors' minds with forecasters looking at a significant further rise from here. Chartists are excited by the breakout from the wedge formation on their charts which if extended could see a rise to $2395 in the next 3 years.
Yesterday was fashion designer Christian Louboutin's 57th birthday. Worth at least $85 million, Louboutin is the shoe designer responsible for those red soled shoes in your wife's wardrobe that caused you to visit the cardiologist when your credit card bill arrived. Now you remember!
Hats off to Dolly Parton, US singer, songwriter, actress, author and entrepreneur at 73 and worth more than $500 Million. She even has a theme park-Dollywood- a huge money spinner to add to her music related income streams.
Most admirably she not only has her feet on the ground but has retained an acute sense of humour:
I'm not offended by all the dumb blonde jokes because I know I'm not dumb and I'm also not blonde
Discussion and Analysis by Humphrey Percy, Chairman and Founder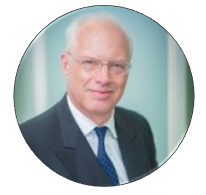 Click Here to Subscribe to the SGM-FX Newsletter