Yesterday Charles Porter wrote about how China is bucking the trend and cutting rather than raising rates. Before your eyes glaze over at the prospect of further China comment from us at SGM-FX and you look away, this is why the PBC or Peoples Bank of China cutting the medium term lending rate to 2.75% for the first time since January is important to the rest of the world: the rate cut comes on the back of China's retail sales and also its industrial production coming in well below forecasts and other indications of a slowing economic picture in China since June. That in turn sent oil down by 4% to $88 and gave rise to fears of a slowing to the wider global economy -oil now bounced back to $92 but the moves are instructive of nervousness. The zero Covid policy and the real estate crisis have both also taken their toll on the Chinese economy and the Chinese government is clearly of a view that more efforts are required to secure economic recovery. And that signal is a big deal for the rest of the world given the interlocking nature of global economies. USD/CNY 6.7880.
A shot in the arm for South Africa has been the rise in its coal exports to Europe in H1 2022 which has seen growth of eight times what those exports were in H1 2021 as Europe replaced Russian coal imports with South African coal. EUR/ZAR 16.70
In the world we now live in, a story that the Apple CEO has told staff that they have to return to the office for three days a week as a minimum is dutifully reported. The last time Apple tried to get staff back in June 2021, a further wave of Covid scuppered that plan. Tuesdays and Thursdays have been designated as "essential in office days" and then individual managers will select a further mandatory attendance day for their individual teams. However Apple have muddied the waters by saying that the return to work policy is "only a pilot." Sounds like they need a bit of Elon Musk rigor who told Tesla employees: Return to the office or leave the company. That's clear.
While researching a story about how the EU is seeking to strengthen ties with the Pacific Nations, we learnt that the EU has an Ambassador charged with accreditation to 13 Pacific Island Countries as well as 3 Overseas Countries and Territories. Based in the Fiji Islands, His Excellency Sujiro Seam is a French career diplomat and has one year to run of his current posting. EUR/USD 1.0165.
It was this day in 1997 that a startlingly original theft took place at the Ripley's Believe It Or Not Museum in Los Angeles. History does not relate what the value of the item was in August 1997 but it took place exactly 20 years to the day since the King had ascended to the recording studio in the sky in 1977 when he was accompanied by plaudits from his army of fans including President Jimmy Carter. The item in question: a pair of Elvis' black underpants. Given the importance of such an item of clothing to any gent, here is what Elvis would no doubt have sung:
Always on My Mind
Maybe I didn't treat you
Quite as good as I should
Maybe I didn't love you
Quite as often as I could
Little things I should have said and done
I never took the time
You were always on my mind
You were always on my mind
Maybe I didn't hold you
All those lonely, lonely times
And I guess I never told you
I am so happy that you're mine
If I made you feel second best
I'm so sorry I was blind
You were always on my mind
You were always on my mind
Tell me, tell me that your sweet love hasn't died
Give me,
One more chance to keep you satisfied
Satisfied
Little things that I should have said and done
I never took the time
You were always on my mind
You were always on my mind
Discussion and Analysis by Humphrey Percy, Chairman and Founder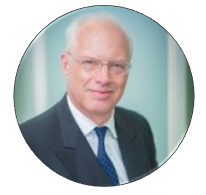 Click Here to Subscribe to the SGM-FX Newsletter