Since property is such a key driver of the Chinese economy, the West is beginning to pay increasing attention to what has been a continually weakening market which has been beset with firstly Covid and secondly problems at one of China's largest developers, Evergrande. To counteract this weakening, more than 100 cities have boosted home purchases through reductions in initial deposits, subsidies and cuts in mortgage rates. However it is not working with housing inventories at very high levels and sales in April by value falling at their fastest rate for 16 years. Fitch Ratings are predicting property sales by value to fall between 25-30% in 2022. New construction starts have plummeted 44% in April from a year earlier which was of course distorted by a return to work after Covid 2020. Lastly loan growth has fallen equally sharply. All in all, China property has not emerged from Covid and looks set for at best sideways growth rather than the heady increases of the past 20 years.
USD/CNY 6.73.
South Africa: Ford Ranger Stormtrak
Pulses have been set racing in South Africa with news of the replacement of the Ford Ranger Raptor with the Stormtrak at the beginning of next year. Lots of technical stuff and a detailed account of a 40c test drive in the Northern Cape in the latest edition of wheels 24, a must read publication for any self respecting 4×4 or bakkie afficionado. Here's all you need to know: 10 speed automatic transmission, 2.0 litre bi-turbo diesel and costs ZAR 874,100 or USD 55,217. Oh yes it will also keep your tinnies cool in the airconditioned cab. USD/ZAR 15.83.
Oh I do Love to be Beside the Seaside
The most affordable places to buy property beside the sea in the UK are headed by Herne Bay in Kent (Average price £336K), Dengie Peninsula in Essex (Average price £344K), Felixstowe in Suffolk (Average price £275K), Snettisham in Norfolk (Average price £305K)and Sutton on Sea in Lincolnshire where the average property price is GBP180K. Lots of bargains for foreign buyers given GBP's lower cost in 2022 versus both EUR and USD. GBP/USD 1.2580.
Today would have been Liverpudlian chanteuse our Cilla's 78th birthday had she not departed this world seven years ago. Admired by everyone and liked by most she met, Cilla Black enjoyed an army of fans and came to epitomise the concept of self re-invention as she effortlessly kept pace and led the changing faces of both pop music and television over her 6 decades in the limelight. Here is You've Lost that Lovin' Feeling:
You never close your eyes anymore when I kiss your lips
And there's no tenderness like before in your fingertips
You're tryin' hard not to show it (baby)
But baby, baby, I know it
You've lost that lovin' feelin'
Woah, that lovin' feelin'
You've lost that lovin' feelin'
'Cause it's gone, gone, gone, woah-woah-oh
Now there's no welcome look in your eyes when I reach for you
And now you started to criticize the things I do
It makes me just feel like crying (baby)
'Cause, baby, something beautiful's dying
You've lost that lovin' feelin'
Woah, that lovin' feelin'
You've lost that lovin' feelin'
'Cause it's gone, gone, gone, woah-woah-oh
Baby, baby, I'll get down on my knees for you
If you would only love me like you used to do, yeaheah
We had a love, a love, a love you don't find every day
So darling, darling, darling, don't take our love away, oh-oh
You've lost that lovin' feelin'
Woah, that lovin' feelin'
Bring back that lovin' feelin'
'Cause it's gone, gone, gone
And I can't go on, woah-woah-oh
And I can't go on
Have a Great Weekend!
Discussion and Analysis by Humphrey Percy, Chairman and Founder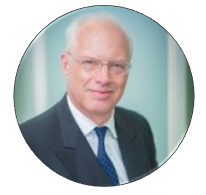 Click Here to Subscribe to the SGM-FX Newsletter