The world's second largest economy has bounced back from the pandemic supported by pent up export demand and policy support, however there is a suggestion in recent data releases that momentum has slowed. The expectation is growing therefore that the PBOC may cut the all important prime lending rate which will give an extra stimulus to business demand. GDP rose 7.9% in the Quarter ending June 30 and Industrial output grew 8.3% from a year earlier while retail sales grew 12.1% in June from a year earlier. All these numbers by any standards look good and especially so to Western eyes, but the market was looking for more. USD/CNY at 6.4655.
GBP on the march yesterday on the back of stronger employment data moving swiftly up the best part of a cent from its low versus USD to 1.3897. Demand for staff rose with vacancies at 962,000 up 7% from May and those employed rising by 356,000. The question is what will happen once the furlough scheme ends on September 30. Agriculture, tourism and hospitality are the 3 main sectors struggling to recruit with the consequence that many smaller companies are finding it hard to re-open. The agricultural industry is struggling with the lack of foreign migrant workers being permitted entry following Brexit. A real world consequence is being felt by Barfoots of Botley near Bonor Regis in Sussex (could not resist the stat and the alliteration)where 750,000 courgettes are being left to rot in the absence of pickers. Ratatouille anyone?
Apart from the politics of ex President Zuma being jailed, the current violence in RSA is being driven by poverty and economic inequality. Johannesburg is being hit with the worst violence for several decades with businesses ransacked or forced to remain shut for fear of violence. Unemployment has soared after a tentative economic recovery earlier this year and all this has been exacerbated by Covid which has claimed 2,500 lives in the last week alone. The road from Durban and RSA's major port is currently closed to Johannesburg with more than 6000 trucks a day held up. ZAR suffering on the back of all this and now trading at 20.08 versus GBP and 14.52 versus USD.
Can it really only be 21 years since Coldplay, the alternative British band had their first hit record? Yes is the answer. Formed in 1996 when some of the band met while studying at University College, London and after some initial teething troubles involving alcohol and substance abuse which resulted in them agreeing on a "democratic approach" to management, they soon discovered that a more satisfactory high could be achieved by filling stadiums and belting out chart topping hits.
Here is Yellow:
Look at the stars
Look how they shine for you
And everything you do
Yeah, they were all yellow
I came along
I wrote a song for you
And all the things you do
And it was called Yellow
So, then I took my turn
What a thing to've done
And it was all yellow
Your skin
Oh yeah, your skin and bones
Turn in to something beautiful
Do you know
You know I love you so
You know I love you so
I swam across
I jumped across for you
What a thing to do
'Cause you were all yellow
I drew a line
I drew a line for you
What a thing to do
And it was all yellow
And your skin
Oh yeah, your skin and bones
Turn in to something beautiful
Do you know
For you, I'd bleed…
Have a Great Weekend!
Discussion and Analysis by Humphrey Percy, Chairman and Founder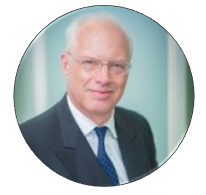 Click Here to Subscribe to the SGM-FX Newsletter