In the past few weeks, Canada has been partially overlooked given the domestic focus on the USA and the economic implications for the rest of the world. Canada in many ways is a study worth making: inflation as at August of 7% with core inflation of 5%, the Bank of Canada has raised rates by 300bps which is one of the fastest sets of rises in Canada's history and a further rise of 50 bps is expected on October 26. There are currently 1 million job vacancies in Canada and the Bank of Canada is determined to keep its 30 year track record of inflation busting intact with a prediction that through its draconian measures it will succeed and will return Canada to an inflation rate of 2% in 2024. Some other countries might wish to emulate that determination to crush inflation with a similar vigour.
USD/CAD 1.3740.
With all the excitements of cuts then u turns in the UK's top rate of tax, the question to place the furore in context is where the UK ranks at its current level of 45% in the top rate table: the answer is that the UK is at the same level as France, Germany, Australia and South Africa, about in the middle. Japan is at the top with 56%, Belgium at 50% and then the lower taxed countries: led by Switzerland at 40% then the USA at 37%, Canada at 33% and at the foot of the table, Romania at 10%. Markets still unimpressed by the lack of an explained financial UK government strategy to pay for the cancelled cut
GBP/EUR 1.1375.
State utility ESKOM will resume rolling power cuts today for the next 3 days to conduct maintenance and replenish reserves. Many of South Africa's power stations are old and oil fired which means they break down regularly, and with energy costs having risen so much plus the lack of availability of diesel in international markets, the cuts are set to continue. USD/ZAR 18.01.
Non UK readers may be somewhat bemused by it, while many UK readers are simply wearied by the debate, so here is a short sit rep: Nicola Sturgeon, the First Minister and her party are determined on a second referendum and so have managed to get their case in front of the Supreme Court this week. Should the Court hold a second referendum to be legal, it would take place in 2023. While the Pound will hopefully not be dependant on Scotland seceding from the Union, there is no doubt that England, Wales and Northern Ireland would be more prosperous should that be the outcome. GBP/USD 1.1080.
The Shangri Las had 6 top 40 hits but only one number 1 and it was this one that went to the very top of the US charts this day in 1964.
Is she really going out with him?
"Well, there she is, let's ask her"
"Betty, is that Jimmy's ring you're wearing?"
"Mmm-hmm"
"Gee, it must be great riding with him"
"Is he picking you up after school today?"
"Mmm-mmm"
"By the way, where did you meet him?"
I met him at the candy store
He turned around and smiled at me
You get the picture
"Yes, we see"
That's when I fell for the leader of the pack
My folks were always putting him down (down, down)
They said he came from the wrong side of town
(What you mean when you say that he came from the wrong side of town?)
They told me he was bad, but I knew he was sad
That's why I fell for the leader of the pack
One day, my dad said, "find someone new"
I had to tell my Jimmy, "we're through"
(What you mean when you say that you better go find somebody new?)
He stood there and asked me why, but all I could do was cry
I'm sorry I hurt you, the leader of the pack
Discussion and Analysis by Humphrey Percy, Chairman and Founder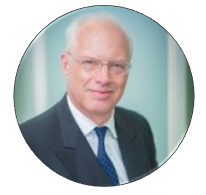 Click Here to Subscribe to the SGM-FX Newsletter