In case you missed it 2023 holidaymakers in Croatia look like being able to use EUR rather than Kuna. EUR/HRK 7.53 as the EU looks like rubber stamping  Croatia's inclusion as the 20th currency in EUR from 1 January 2023. Croatia will be the poorest of the EUR countries with a per capita GDP of $ 14000 well below Greece and Latvia both of which are above $17,500. Croatia hopes to benefit from a more stable exchange rate and the enhanced credit rating of being a member of the EUR.
Now that the dust has settled from Friday's non farm payroll report which saw an increase of 390,000 jobs versus the expected 325,000, market observers have not changed their minds about the tightness of the US labour market and consequently the need for the Federal Reserve to raise rates by 50bps in both June and July. The 10 Year US Treasury Bond yields 2.94% and EUR/USD 1.0719.
Suggestions that the Japanese Government is considering introducing a travel subsidy to get the tourism industry back on track are growing. The "Go to Travel" campaign would see the Japanese Government subsidising each traveller's nightly accommodation up to 50% with a ceiling of JPY 20,000 or USD 150.  So prepare to get packing for Japan and load up your SGM-FX Prepaid Currency Cards. USD/JPY 130.81 and GBP/JPY 163.38.
Roy Orbison the American singer who donned dark glasses to counter his chronic shyness was born in 1936 and enjoyed a long and successful singing career before succumbing to a heart attack too young at the age of just 52 in 1988. Here is one of his greatest songs from 1960:
Only the lonely
Only the lonely
Only the lonely
Know the way I feel tonight
Only the lonely
Know this feeling ain't right
There goes my baby
There goes my heart
They're gone forever
So far apart
But only the lonely
Know why
I cry
Only the lonely
Only the lonely
Only the lonely
Only the lonely
Know the heartaches I've been through
Only the lonely
Know I cry and cry for you
Maybe tomorrow
A new romance
No more sorrow
But that's the chance
You gotta take
If your lonely heart breaks
Only the lonely
Discussion and Analysis by Humphrey Percy, Chairman and Founder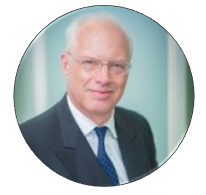 Click Here to Subscribe to the SGM-FX Newsletter