As previously reported Burger King is in hot water with advertising standards officers in the USA having overstated the size of its Whopper burger product by up to 30% in advertisements. Undaunted by that spot of bother, Burger King has announced that it is opening 200 new outlets in the UK. Applying the same size of exaggeration to that news, I guess that means 140 new outlets than….
GBP/USD soggy at 1.2620.
With Kent winery Chapel Down in the news for turning the corner and dramatically increasing profitability having dumped its Curious Drinks division by selling it to Luke Johnson last in the news for his role connected to the collapse of Patisserie Valerie, it is worth looking at the Chapel Down flagship English Sparkling Wine offering. Looking at what Majestic, the keenest UK sellers of French champagne for GBP40, the nearest is Veuve Clicquot Brut at £42.99 if one buys 6. Contrast that with the Chapel Down Three Graces at GBP 40 in terms of taste and quality, and I rather suspect that like me you will conclude that Chapel Down are on to something. I admit I was a cynic-especially when I read the tasting notes which claimed a flavour of strawberries and cream for Three Graces, but I have become a convert.
As of September last year Japan had 86,510 people over the age of 100. On April 19 the then oldest a 119 year old woman named Kane Tanaka departed this world, the second oldest person ever. Those seeking to break the record according to Guinness World Records will need to reach 122+ the record set by Jeanne Calment. USD/JPY 127.70.
Those fun loving Heinz guys have come up with a bumper wheeze to mark the Queen's Platinum Jubilee: limited edition bottles of the nation's favourite sauces-HM Sauce and Salad Queen. Groan all you like!
Those pop followers of a certain age among our readers will instantly recall this number from Ray Stevens released this day in 1974 and which prompted many impromptu and often all too unwelcome reveals-and not always in supermarket aisles. Here it is:
Hello, everyone, this is your action news reporter
With all the news that is news
Across the nation
On the scene at the supermarket
There seems to have been some disturbance here
Pardon me, sir, did you see what happened?
Yeah, I did
I's standin' over there by the tomaters
And here he come
Running through the pole beans
Through the fruits and vegetables
Nekkid as a jay bird
And I hollered over t' Ethel
I said, "Don't look, Ethel!"
But it's too late
She'd already been incensed.
Boogity, boogity
(There he goes)
Boogity, boogity
(And he ain't wearin' no clothes)
Oh, yes, they call him the Streak
(Boogity, boogity)
Fastest thing on two feet
(Boogity, boogity)
He's just as proud as he can be
Of his anatomy
He goin' give us a peek
Oh, yes, they call him the Streak
(Boogity, boogity)
He likes to show off his physique
(Boogity, boogity)
If there's an audience to be found
He'll be streakin' around
Invitin' public critique
Discussion and Analysis by Humphrey Percy, Chairman and Founder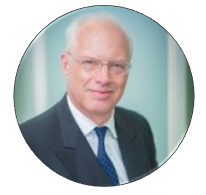 Click Here to Subscribe to the SGM-FX Newsletter