Already battered as we wrote earlier in the week, GBP came under renewed pressure yesterday from a stronger USD on the back of high US inflation numbers which gave rise to growing expectations of a more aggressive Federal Reserve response in the shape of an early 0.75% interest rate rise. This was further compounded by higher US Producer Prices data released early afternoon yesterday. That added up to GBP trading at its lowest level since March 2020. Some (Scottish?) pundits were quick to attribute that GBP weakness to fresh calls for Scottish independence from Nicola Sturgeon, but as can be seen above, there was more than enough for GBP bears to feast on without having to invoke the First Minister of Scotland and Leader of the Scottish National Party to give NS her full title. GBP/USD 1.2025.
Burkinis and Bermudas in France
The City of Grenoble has its municipal eye fixed firmly on what is uppermost on their agenda at least by challenging the French Government ( a bold move in our experience ) which prohibits the wearing of burkinis for ladies and Bermuda shorts for gentlemen in public swimming pools. The ban on both sorts of swimwear is on the grounds of hygiene but the debate apart from spilling over into the twin minefields of religion and objectifying women is setting French bureaucrats' pulses racing with Interior Minister Gerald Demarnin describing Grenoble's challenge as " an unacceptable provocation." Crikey or Mon Dieu! Little mention of the Bermuda shorts but suspicions are that in fact this is more than an oblique reference to the trend by some men of swimming in their boxers. The Court is due to rule in the next few days. EUR/USD 1.0450.
UK readers may be surprised to read that today's supermoon peaked at lunchtime yesterday. While keen astronomers may be out in force for the next couple of nights when it will still be visible, there are some sites live streaming the so called strawberry moon because of its pinkish hue; the Virtual Telescope Project in Ceccano Italy is one such venue and Moon watchers could do worse than look at the full moon rising over the Eternal City of Rome on their wide screens. If you cannot catch the June full moon spectacle, then put a note in your diary for July 13 just after 1930hrs. GBP rather less full and definitely not in the pink with GBP/EUR 1.1480.
This Rolling Stones hit went to Number 1 this day in 1990 in Holland. Before you reach for your keyboards to correct me on the date, it was not in fact that the Dutch were so behind the market that it took them 24 years to hear about this Jagger/Richards stomper; rather it was that The Stones had recently re-released a number of their hits from the 60's and for the second time, the Dutch, loyal Rolling Stones fans as they are, sent it straight back to Number 1. Here it is:
I see a red door
And I want it painted black
No colors anymore
I want them to turn black
I see the girls walk by
Dressed in their summer clothes
I have to turn my head
Until my darkness goes
I see a line of cars
And they're all painted black
With flowers and my love
Both never to come back
I've seen people turn their heads
And quickly look away
Like a newborn baby
It just happens everyday
I look inside myself
And see my heart is black
I see my red door
I must have it painted black
Maybe then, I'll fade away
And not have to face the facts
It's not easy facing up
When your whole world is black
No more will my green sea
Go turn a deeper blue
I could not foresee this thing
Happening to you
If I look hard enough
Into the setting sun
My love will laugh with me
Before the morning comes
Discussion and Analysis by Humphrey Percy, Chairman and Founder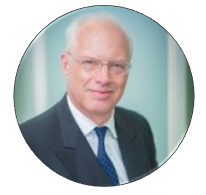 Click Here to Subscribe to the SGM-FX Newsletter