Brexit Mood Music on a Trade Deal
Plenty of noise from top UK ministers yesterday on both the desire and the likelihood of a UK trade deal with the EU. The market has already discounted the further slippage of the deadline and despite the warm words emanating from Westminster, GBP has remained unimpressed, on the sidelines and lower across the board.
Even the very best of aviation companies, Singapore Airlines is struggling in the face of zero demand for its top flight service and reliable and punctual timetable. Forced to tap the international capital markets, Singapore Airlines is raising S$ 850 million or USD 630 million by way of a convertible bond which will pay a coupon and will be convertible into SA's shares. Pricing is imminent and HSBC intends to close the financing on December 3. Those who believe that a recovery in air travel will take place in 2021 will be rightly attracted by this issue. Interestingly Singapore Airlines has nixed the cries for "flights to nowhere" which are popular in Australia and have created some revenue for Qantas. Why? Because the flights from and to Singapore are considered to be ecologically undesirable and sad a consequence the green lobby has defeated the commercial arguments.
Shares in the U.S. plant based meat producer Beyond Meat Inc have dived 29% after a surprise quarterly loss and lower than expected sales.  At the outset of LockDown, demand for their products soared, but a combination of much reduced restaurant demand and also McDonalds launching their own similar offering named naturally, McPlant, has dented that positive picture. It says something that Beyond Meat sells its burgers at 7000 locations in the USA of CVS Health Corp because health conscious people buy their groceries there. SGM-FX's I.T guru and committed vegan, Michael Newton tells me that their other must have product is Beyond Meatballs. All I can say is that having given up meat, which I do understand, why consumers then want to consume products which look like and in some cases even taste a bit like meat is a case of beyond me.
This song written and performed by Neil Diamond and released in 1971 was like most of his songs commercially successful. It refers to his time in therapy in Los Angeles which perhaps explains the less than memorable lines, And no one heard at all/Not even the chair. More angst and Californian fluff one might think, but when I saw him live in concert at Knebworth House in the summer of 1976, those lyrics seemed perfectly fine-helped no doubt by copious refreshments on a warm Saturday night in Knebworth, England.
L.A's fine, sun shines most of the time
And the feeling is laid back
Palm trees grow and rents are low
But you know I keep thinkin' about
Making my way back
Well I'm New York City born and raised
But nowadays, I'm lost between two shores
L.A.'s fine, but it ain't home
New York's home but it ain't mine no more
"I am", I said
To no one there
And no one heard at all
Not even the chair
"I am"… I cried "I am"… said I
And I am lost, and I can't even say why
Leavin' me lonely still
Have a great weekend!
Discussion and Analysis by Humphrey Percy, Chairman and Founder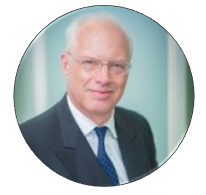 Click Here to Subscribe to the SGM-FX Newsletter