Louis Vuitton Moët Hennessy (LVMH) announced the acquisition of Tiffany for $16.2 Billion at about the time that you are reading this. This will complement the A to Z of brands that LVMH already own that includes Acqua di Parma, Berluti, Bulgari, Celine, Christian Dior, Dom Pérignon, Fendi, Krug and alphabetically all the way through to Veuve Clicquot. Incidentally the only brands beginning with a T that they have owned to date are TAG Heuer and Thomas Pink!
In these times of trade wars/agreements and civil unrest, it is instructive to remember that in 2018 the USA led the way with $277Billion, next was China with $139 Billion and the Hong Kong with $116 Billion. The UK was in 6th place with $64 Billion ahead of Brazil with $61 Billion and Australia with $60 Billion.
Where is Milka chocolate made in Austria? Bludenz: the scene of a major heist when a Hungarian haulier (not a joke by the way) was hired last week by the company to deliver a lorry full of chocolate. The Hungarian haulier sub-contracted to a Czech pal who substituted number plates and delivery documentation and disappeared. Just how much is such a consignment worth? EUR 50,000 is the answer! Austrian police on the case (fruit and nut?)
Financial markets last night welcomed the fact that one of their own, Michael Bloomberg(77 and worth $53.4 Billion) has announced that he is running as the Democrat candidate. First he needs to beat off Elizabeth Warren, Joe Biden, Bernie Sanders and Pete Buttigieg the most youthful of the candidates by some distance at 37.
Discussion and Analysis by Humphrey Percy, Chairman and Founder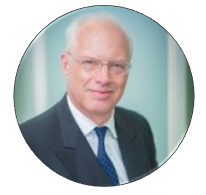 Click Here to Subscribe to the SGM-FX Newsletter