This is the splitting of gas between hydrogen and CO2 which captures harmful greenhouse gases and therefore mitigates harmful effects on the planet. News that Saudi Armco is working with China as the green agenda assumes increasingly greater priority is interesting. What do the Chinese want in return? The answer is for Saudi Arabia to prioritise supplies of oil towards China now…and the blue hydrogen project is the quid pro quo.
SGM-FX readers who are fans of Californian wines will know this luxury brand winery and may have missed their IPO at the end of last week which raised $300M valuing the winery at $2 billion. Most wineries are too small to IPO which is why this first winery IPO for more than 20 years has caused a stir-the last ones were Robert Mondavi in 1993 and Ravenswood in 1999. Duckhorn does of course command high prices for their The Discussion or Three Palms red wines, but also offers a Sauvignon Blanc for $40 or GBP23 as well as a Cabernet Sauvignon called Greenwing for $27 or GBP19. The shares immediately went to a premium of 20% but if you subscribe to the argument that in future we will all drink better wine, it is worth taking a closer look at Duckhorn listed on the New York stock Exchange under the ticker NAPA Stock/US/IPC
Top Clothes seller in the USA?
Most people would hazard a guess at one of Walmart, The Gap, TJ Maxx or Target-they would be wrong. With sales of $41 billion including third party sellers, Amazon has just assumed the crown of top clothes seller. Walmart recognize the threat posed by Amazon and have hired well known fashion designer Brandon Maxwell for their two fashion labels. Further evidence of a further change in consumer behavior accelerated by Covid and Lockdown.

Straight in to the charts and the first hit in 1980 to go straight in to the Number One slot, The Jam's anthem Going Underground enjoyed huge popularity across clubs and parties in the UK from Cleethorpes to Chelsea and subsequently across the world capturing the zeitgeist of the era. Led by Paul Weller and founded in a school near Woking, the band released 18 top 40 singles and were a tour de force in the mod/punk scene until they split up finally in 1982. Here it is:
Some people might say my life is in a rut
But I'm quite happy with what I got
People might say that I should strive for more
But I'm so happy I can't see the point
Something's happening here today
A show of strength with your boy's brigade and
I'm so happy and you're so kind
You want more money, of course I don't mind
To buy nuclear textbooks for atomic crimes
And the public gets what the public wants
But I want nothing this society's got
So I'm going underground
(Going underground)
Well the brass bands play and feet start to pound
Going underground
(Going underground)
Well let the boys all sing and the boys all shout for tomorrow
Some people might get some pleasure out of hate
Me, I've enough already on my plate
People might need some tension to relax
Me, I'm too busy dodging between the flak
What you see is what you get
You've made your bed, you better lie in it
You choose your leaders and place your trust
As their lies wash you down and their promises rust
You'll see kidney machines replaced by rockets and guns
And the public wants what the public gets
But I don't get what this society wants
I'm going underground
(Going underground)
Well the brass bands play and feet start to pound
Going underground
(Going underground)
So let the boys all sing and the boys all shout for tomorrow
Discussion and Analysis by Humphrey Percy, Chairman and Founder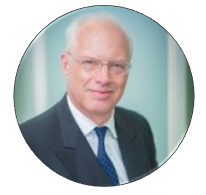 Click Here to Subscribe to the SGM-FX Newsletter