The Monetary Policy Committee voted in favour of leaving rates on hold at 0.75% yesterday. Nothing surprising in that, but what was unexpected were the two votes in favour of cutting rates by 0.25% to reflect the lack of growth expectations globally. Combined with the impact of the ongoing Brexit uncertainty which is feeding through to the economic statistics, it is worth starting to factor in a greater likelihood of lower U.K. rates in 2020 when it comes to budgeting-whether personal or corporate.
Association for Financial Markets in Europe(AFME)
Yesterday the AFME issued a statement saying that market trading should be reduced to between 0900 and 1600 to encourage a more diverse body of traders and in particular more women-current LSE hours are 0800 to 1630. We are unsure whether this is an elaborate joke since the Association's Head of Equities is called April Day. The timing just as the UK is about to leave the EU and is fighting to retain its position as the European time zone trading centre is curious. As with all such considerations, market hours will continue to be determined by marketplace requirements. The London Stock Exchange has quite rightly said that they will study the proposal in the meantime.  Needless to say SGM-FX's Richard always with a weather eye on more hours in his own or indeed, it must be said, others' beds has enquired as to whether SGM-FX is a member. No way, Richard and anyway as a 20 something Anglo Saxon heterosexual male, you hardly improve the diversity quotient!
Exactly 45 years ago, this stage show took London's theatreland by storm-and yes I was there-when Tim Curry strutted his stuff as Dr Frank N Furter a bisexual transvestite scientist. The following year with a budget of $1.4Million-don't laugh-the film of the show was released. The investors are definitely laughing all the way to the bank as to date the film has grossed $140 Million. Here's a taste of one of the catchiest numbers,
Science Fiction:
Michael Rennie was ill  The Day the Earth Stood Still
But he told us where we stand  And Flash Gordon was there
In silver underwear  Claude Rains was The Invisible Man
Then something went wrong  For Fay Wray and King Kong
They got caught in a celluloid jam  Then at a deadly pace
It Came From Outer Space  And this is how the message ran…
Science fiction (ooh ooh ooh) double feature  Doctor X (ooh ooh ooh) will build a creature
See androids fighting (ooh ooh ooh) Brad and Janet  Anne Francis stars in (ooh ooh ooh) Forbidden Planet
Wo oh oh oh oh oh
Discussion and Analysis by Humphrey Percy, Chairman and Founder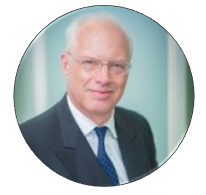 Click Here to Subscribe to the SGM-FX Newsletter