Auto Manufacturer Market Capitalisations
If like me you have recently enjoyed the Netflix documentary film Elon Musk-it does what it says on the tin-you may have wondered at how Tesla's market cap compares to say 1. VW or, if one took a combination of 2. Mercedes-Benz, Ford, BMW and Honda how they in total would measure up to Tesla.
For a kick off, Tesla is nearly 4 times the size of Toyota ($897 billion versus $241 billion) so the answers to the relative size of Tesla versus VW is that Tesla is more than 8 times the market cap of VW. While you are digesting that, if one takes the combined market cap of Mercedes-Benz, Ford, BMW and Honda which comes to $226 billion, Tesla is nearly 4 times the size of all of them put together!
At a 48 year low with the unemployment rate at 3.7%, GBP rose 1.1% against USD and 0.6% versus EUR after the release. However this morning's UK inflation number is expected to be more than 9% due especially to the rises in energy and food costs and it is uncertain whether the market will take such a number as being discounted and therefore a relief, or whether it will be taken badly. The spectre is that the tight labour market is pouring pressure on wage costs. The pre inflation release probability of a 0.5% rise in UK interest rates in June is currently reported as being 30%, but that is only at that level due to the size of the last hike. GBP/EUR 1.1860.
While the EU has failed to convince Hungary to stop Russian oil imports, the drive in the rest of the European Area to ban Russian oil is gaining momentum thereby raising demand for oil. Combined with falling US inventories all this was enough to push oil to a 7 week high with Nymex WTI reaching $115.
Bay City Rollers: Bye Bye Baby
This day in 1975-suspend disbelief-the BBC arranged a "fun day" which featured the lads from the Bay City Rollers. The crowd rioted and 44 people were injured. Leslie McKeown and his bandmates alas no longer arouse such emotions in their followers. Here is one of their greatest hits,
If you hate me after what I say (ah-ah)
Can't put it off any longer (ah-ah)
Just gotta tell her anyway
Bye-bye baby, baby goodbye (bye baby, baby, bye-bye)
Bye-bye baby, don't make me cry (bye baby, baby, bye-bye)
You're the one girl in town I'd marry
Girl, I'd marry you now if I were free
I wish it could be
I could love you but why begin it
'Cause there ain't any future in it
She's got me, but I'm not free, so
Bye-bye baby, baby goodbye (bye baby, baby, bye-bye)
Bye-bye baby, don't make me cry (bye baby, baby, bye-bye)
Wish I never had known you better
Wish I knew you before I met her, gee
How good it would be for me
Should've told her that I can't linger
There's a wedding ring on my finger
She's got me, but I'm not free, so
Bye-bye baby, baby goodbye (bye baby, baby, bye-bye)
Bye-bye baby, don't make me cry (bye baby, baby, bye-bye)
Discussion and Analysis by Humphrey Percy, Chairman and Founder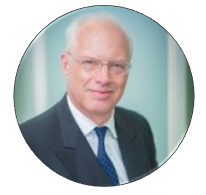 Click Here to Subscribe to the SGM-FX Newsletter