With their budget deficit already at a record at A$86 Billion versus a budgeted A$ 5 Billion surplus, Australia is forecasting it to get much worse at A$184 Billion this coming year. AUD at 1.41 versus USD.
For the first time in 17 years, South Korea has entered a recession however, unlike many or most other countries, this Asian economic powerhouse expects to bounce back at the end of 2020. USD stands at KWD 1200 exactly where it was a year ago.
Today 24 July is: Simon Bolivar day
Simon Bolivar was born to a rich family in Caracas, Venezuela then part of the Spanish Empire on this day in 1783. At the age of 16 he was sent to Spain to be educated. Not only was he educated but he embraced the Enlightenment movement and, upon returning home he embarked on a marathon independence campaign against the Spanish Empire fighting 100 battles and riding over 70,000 kms with a final tally of: Ecuador, Venezuela, Colombia, Bolivia, Peru and Panama. In other words, Simon Bolivar at one time captured and presided over an area from the borders of Argentina right up to the Caribbean.  Unfortunately at the age of just 47 in 1830 he succumbed to tuberculosis and died. Apart from numerous statues of Simon Bolivar in city centres throughout South America, his legacy is of course to have a country named after him: Bolivia. The currency is naturally enough named the Boliviano and currently trades at 6.83 versus USD.
In this the 18th week of LockDown but at least Lockdown lite, my drinks cabinet is now displaying noticeable gaps and the Vintage Port section is now taking punishment. Having removed the cork with great care, I strained and decanted the Warre's 1975. Warre's is the oldest of the port houses having been founded in 1670 and has been managed for most of that time by the Symington family. Originally established 350 years ago as a trading house to export fruit and olives and to import dried cod and English woollen goods, the world is fortunate that Warre's changed their operating model to concentrate on port. For those canny investors among our readers, port has been deeply unfashionable in the past 30 years but is now enjoying a renaissance in popularity with prices of this particular vintage of Warre's having increased by 25% in the past 8 months. So if you want to lay down some vintage port to enjoy in 20 years' time, this is a good moment as there are some bargains out there. Also, purists among you look away now, it is now acceptable in polite company to mix port with pretty much anything.
Have a good and dry weekend (weatherwise)!
Discussion and Analysis by Humphrey Percy, Chairman and Founder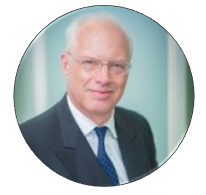 Click Here to Subscribe to the SGM-FX Newsletter