RBA raising interest rates from 0.10% to 0.35% may not sound like much, but it may be the final nail in the coffin that is incumbent PM Scott Morrison's hope of re-election as he trails in the polls ahead of the National Election on May 21. In case you have lost sight of the political spectrum down under, the current Liberal-national Coalition currently in place is set to be replaced by the Centre-left Labor. It is definitely seat of the pants stuff with the Coalition enjoying a slender 1 seat majority in the lower house of parliament. USD/AUD 1.4045.
Ahead of the Federal Reserve Meeting
With a 0.50% hike in US rates all but inked, 10 year US Treasury Bonds briefly went through 3%, 10 Year German Bunds topped 1%, Oil WTI traded at $104 and Gold languished at $1,862. USD weaker at GBP/USD 1.2550 and EUR/USD 1.0560 but versus Yen USD/JPY 137.15. Taking a helicopter view of the world, at this point of the week it looks very much as if the war in Ukraine is not the first priority for market sentiment.
With GBP/USD at 1.2550 and GBP/EUR 1.1880, 1 day before the UK council elections, these levels may seem like great value for GBP if the forecasts of the Conservatives losing the record number of 550 seats are proved to be true. PM Johnson's parliamentary allies claim that large losses are expected and will make no difference to the PM's limpet like grip on Number 10. History suggests that those type of assurances are short lived.
In case you are not an astronomer and so unaware of this, 467460 is the name of a very small Aten-class asteroid that is 800 meters wide, so about the size of San Francisco's Golden Gate Bridge and which is due to fly past Earth next Monday May 9. When we say fly past, we mean of course that it will pass 5,710,870 Kms distant from Planet Earth. Other facts to wow your fellow dinner party guests: 467460 is a PHA or a Potentially Hazardous Asteroid and despite the distances involved, it is also a NEA or Near Earth Asteroid. You may however be forgiven for missing it completely, as 467460 will be travelling at 11,310 KPH.
25 years after her greatest number, I Got You Babe, Cher released this song this day in 1991 which was her first solo number 1 song. Not as good, some might say, but nevertheless a number 1:
Does he love me, I wanna know
How can I tell if he loves me so?
Oh, no, you'll be decieved
(Is it in his sighs?)
Oh, no he'll make believe
If you wanna know
(Shoop, shoop, shoop, shoop)
If he loves you so
(Shoop, shoop, shoop, shoop)
It's in his kiss
(That's where it is, oh yeah)
Oh no, it's just his charms
(In his warm embrace?)
OH no, that's just his arms
If you wanna know
(Shoop, shoop, shoop, shoop)
If he loves you so
(Shoop, shoop, shoop, shoop)
It's in his kiss
(That's where it is)
Oh, it's in his kiss
(That's where it is)
Whoa, Hug him and squeeze him tight
Find out what you wanna know
If it's love, if it really is
It's there in his kiss
Discussion and Analysis by Humphrey Percy, Chairman and Founder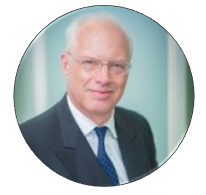 Click Here to Subscribe to the SGM-FX Newsletter