Locked down since July, New South Wales and crucially Sydney is preparing to ease restrictions from the end of September. Currently half of Australia's 25 million population is locked down and pressure is increasing on the Australian government given its slowness in rolling out vaccines and with the onset of the summer down under. At AUD 1.35 v USD the currency is pretty much in the middle of its tight trading range over the past year.
On Tuesday of next week, Californian voters will be deciding whether Governor Newsom, a Democrat should be replaced by a Republican for the remainder of his term which expires in January 2023. Symptomatic of what is happening in USA politics at present, this is a big deal. The last time a Recall Election was successful was in 2003 when Gray Davis was replaced by Arnold Schwarzenegger. The reason that the previously popular Governor Newsom has fallen out of favour is that after imposing draconian lockdown rules, he was filmed lunching with pals at The French Laundry, Yountville in the Napa Valley breaking rules on distancing, numbers, masks and the unwritten one of making his constituents envious. The French Laundry is not only one of the finest restaurants in California but in the entire USA and costs hundreds of dollars per head-if you can get a reservation.
Pulses quickened yesterday in the vegan community on the heels of McDonalds announcing the launch later this month of the McPlant vegan burger. Those vegans among our readers who simply cannot wait, should proceed to Coventry, UK where the latest and most woke product which incidentally is made from pea protein is currently being trialled in 10 outlets. McDonalds have taken their time for this launch as they want to make sure that the McPlant burger appeals to all customers and not just to vegans. Greggs already have the vegan sausage roll and Burger King have the soy based Rebel Whopper while Hellmans, Mars and Heinz all have vegan offerings. McDonalds shares stood at $210 on January 4 this year and yesterday spiked to $241 just below the years high at $246. Apart from prospering during lockdown, it looks as if there is gold for canny shareholders in that pea protein.
Sweet Child O' Mine was released by hard rock group GNR this day in 1988. Formed in 1985 and earning themselves the moniker of "the most dangerous band in the world", Guns n' Roses modelled themselves on the bad boy behaviours of the Rolling Stones and are still going strong and taking no prisoners led by Axl Rose, lead vocals and piano and Slash on guitars and "occasional backing vocals." Here is their hit from the album Appetite for Destruction:
She's got a smile that it seems to me
Reminds me of childhood memories
Where everything was as fresh as the bright blue sky
Now and then when I see her face
She takes me away to that special place
And if I stare too long, I'd probably break down and cry
Whoa, oh, oh
Sweet child o' mine
Whoa, oh, oh, oh
Sweet love of mine
She's got eyes of the bluest skies
As if they thought of rain
I'd hate to look into those eyes and see an ounce of pain
Her hair reminds me of a warm safe place
Where as a child I'd hide
And pray for the thunder and the rain to quietly pass me by
Whoa, oh, oh
Sweet child o' mine
Whoa whoa, oh, oh, oh
Sweet love of mine
Whoa, yeah
Whoa, oh, oh, oh
Sweet child o' mine
Whoa, oh, whoa, oh
Sweet love of mine
Whoa, oh, oh, oh
Sweet child o' mine
Ooh, yeah
Ooh, sweet love of mine
Have a Great Weekend!
Discussion and Analysis by Humphrey Percy, Chairman and Founder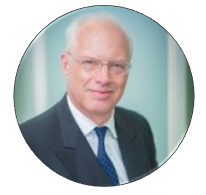 Click Here to Subscribe to the SGM-FX Newsletter