A country that has a small population for its size-26 million at present-Australia has just pared back its forecasts for both economic and population growth. By 2061, so in 40 years time, the population is forecast to grow to 38 million. The economy had been slated to grow by 3% a year, but due to the long term effects of Covid, that has been cut to 2.6% a year. The main driver for the economy historically has been population growth and so Australia will have a smaller and older population going forward with the consequent reduction in productivity. Exactly a year ago it cost USD 0.69 to buy AUD and it now stands at USD 0.76.
Market watchers hoping for some steer on the likely outcome of the 2022 election from the French regional runoffs yesterday will be disappointed. The key headline in early polling and before all the votes were counted was that the turnout was only 12% reflecting widespread disillusionment with all French politicians from the French electorate. Other than that, Marine Le Pen had not made the gains that were expected and the Centre Right staged a surprise recovery. So a simple case of plus ca change plus c'est la meme chose. EUR/USD neither shaken nor stirred at 1.1930.
Unidentified Aerial Phenomenom-UAP Report
Never let it be thought that SGM-FX confines itself to terrestrial matters: a report released last night from the US Pentagon has been eagerly awaited by UFO believers and scientists alike. Before you reach for your mouse and write to correct me that the word should be phenomena as it represents UAPs plural, that is the official name and maybe says plenty about the report itself as well as the grammar of the authors. The last time that the Pentagon produced such a report on UFOs and UAPs was in 1969 and it was named Project Blue Book. The conclusions drawn have not changed much in 52 years: inconclusive in a word. Simply not enough evidence to say that there are indeed UAPs despite the more than 12,000 reported sightings. Nor was there any comfort for the conspiracy theorists keen to blame China or any of the Axis of Evil for these phenomena. ET phone home?
Back in 1975 the Eagles, the Californian rock band who have sold more than 200 million albums, started a 5 week run at the top of the Billboard Top 200 with their album of the same name. Here is one of the 3 top 10 singles from that album:
One of these nights
One of these crazy old nights
We're gonna find out pretty mama
What turns on your lights
The full moon is calling
The fever is high
And the wicked wind whispers and moans
You got your demons, you got desires
Well, I got a few of my own
Ooh, someone to be kind to in between the dark and the light
Ooh, coming right behind you, swear I'm gonna find you
One of these nights
One of these dreams
One of these lost and lonely dreams now
We're gonna find one
Oh, one that really screams
I've been searching for the daughter of the Devil himself
I've been searching for an angel in white
I've been waiting for a woman who's a little of both
And I can feel her but she's nowhere in sight
Ooh, loneliness will blind you in between the wrong and the right…
Discussion and Analysis by Humphrey Percy, Chairman and Founder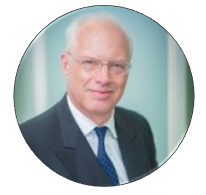 Click Here to Subscribe to the SGM-FX Newsletter