As we all know Australia has form with attracting foreigners in exchange for subsidised passage and a low cost of entry. In 1945 it was the so called Ten Pound Poms as British people who were given passage and the right to settle in exchange for GBP10 were known. An unforeseen consequence of Covid and the restrictions on travel has been the almost zero number of backpackers visiting Queensland, Australia. Queensland's tourist industry has for years depended on impecunious backpackers doing for example tour guiding, labouring and bar and kitchen work. That ready supply has dried up and so Queensland are offering from today for a year a relocation bonus of A$1,500/ EUR954 /GBP824 plus a travel allowance of A$250 for those who qualify. Maybe that's where all those missing in action from serving in London's bars and cafes are heading?!
Yesterday marked the start of talks for a new basis for EU trade ties with the USA. Let's hope that these go better for the two sides than the Trump Administration USA's trade talks with China. The stage was set with the resolution of the long running steel dispute between Europe and the USA at the beginning of this week. In April alone, German exports to the USA amounted to EUR 10.1 billion. USD at 1.2205 versus EUR still near its lows.
A new set of tensions in the South China Sea with the USA warship the USS Curtis Wilbur there to "assert navigational rights and freedoms." China does not see it that way (at all) and is shadowing the warship with planes and ships. China, Taiwan and Vietnam all claim ownership of the Paracel Islands which lie 400 kms east of Vietnam and 350kms south of China. Set in an area of 15000 sq kms but with a land mass of less than 8 sq kms and despite having the deepest underwater sinkhole in the world, the Paracels currently just produce fish and coral. However what the hotly disputed ownership is all about is the strategic importance of the location, and potential, but unexplored undersea oil and gas reserves.
It was 1983 and David Bowie shot to Number One with this song from the album of the same name which was his best selling album selling 10.7 million copies and remaining in the US Billboard Chart for 69 weeks. It also made David Bowie a global superstar and took him a long long way beyond South London and Ziggy Stardust.
Hey baby, won't you take a chance?
If you wanna, you can have a dance
Let's dance, let's dance
Do the twist and shout, mashed potato too
Any old dance that you wanna do
Let's dance, let's dance
Hey baby, now you're all alone
Hey baby, let me walk you home
Let's dance, let's dance
Do the twist and shout, mashed potato too
Any old dance that you wanna do
Let's dance, let's dance
Let's dance
Put on your red shoes and dance the blues
Let's dance
Dance to the song they're playing on the radio
Let's sway
While color lights up your face
Let's sway
Sway through the crowd in an empty space
If you say run, I'll run to you
If you say hide, we'll hide
Watch my love for you
It would break my heart in two
If you should fall into my arms
And tremble like a flower
Let's dance
Have a Great Weekend!
Discussion and Analysis by Humphrey Percy, Chairman and Founder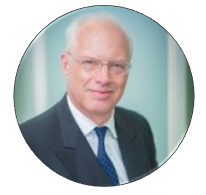 Click Here to Subscribe to the SGM-FX Newsletter