Or the Atmospheric Remote-Sensing Infrared Exoplanet Large-survey to give it its full name is a truly space age project led scientifically by the UK working with the European Space Agency and built by Airbus which involves launching a telescope in 2029 which will take up position 1.5 million kms from Earth and will study planets around stars. Those who believe that the UK and Europe are incapable of working in tandem and in particular on such a complex project might pause for thought as indeed GBP/EUR has done in recent days at 1.1770.
US WTI oil was back at $71.30 a barrel up $1.81 or 2.6% having risen 4.9% in the previous trading session-all on the covid variant story as US health chief Dr Fauci reassured the markets that symptoms of the omicron variant were not overly severe. USD stronger with EUR/USD at 1.1255.
Predictably and in many ways understandably the Chinese have dismissed the US decision not to send their diplomats to the Winter Olympics in China next year as grandstanding. US athletes will compete but US diplomats will not attend citing China's poor human rights record and no doubt with particular reference to missing tennis player Peng Shuai. USD downhill from its high of 6.57 on 29-03-21 at CNY 6.37 last night.
With China's second largest property developer slowly but surely moving towards a default, it is clear that the Chinese government is steering a course that will see them overseeing an orderly debt re-scheduling rather than allowing a potential blow up that would see contagion risk mushroom across the Chinese economy which may well include an easing of monetary policy. While more likely to be painful for international creditors than domestic ones, it will allow the current 1,300 projects to complete and a semblance of order to be restored through allowing sufficient confidence to return to the moribund Chinese property market to see a return of buyers.
This day in 1977 1,000 of blonde bombshell chanteuse Debbie Harry's Brisbane fans expressed their displeasure at her being taken ill and not appearing at a concert. After an hour's wait, the organisers announced that Debbie Harry would not sing which quickly led to scuffling followed by full scale rioting. While not released until a few years later, this song reflects the fans' frustrations perfectly: Here is Hanging on the Telephone:
I'm in the phone booth, it's the one across the hall
If you don't answer, I'll just ring it off the wall
I know he's there, but I just had to call
Don't leave me hanging on the telephone
Don't leave me hanging on the telephone
I heard your mother, now she's going out the door
Did she go to work or just go to the store?
All those things she said, I told you to ignore
Oh, why can't we talk again?
Oh, why can't we talk again?
Oh, why can't we talk again?
Don't leave me hanging on the telephone
Don't leave me hanging on the telephone
It's good to hear your voice, you know it's been so long
If I don't get your calls, then everything goes wrong
I want to tell you something you've known all along
Don't leave me hanging on the telephone
I had to interrupt and stop this conversation
Your voice across the line gives me a strange sensation
I'd like to talk when I can show you my affection
Oh, I can't control myself
Oh, I can't control myself
Oh, I can't control myself
Don't leave me hanging on the telephone
Discussion and Analysis by Humphrey Percy, Chairman and Founder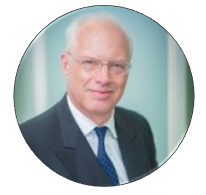 Click Here to Subscribe to the SGM-FX Newsletter