Traditionally the time of tropical storms being given names and then often turning into hurricanes in the Caribbean, it is also the time that with trading bosses away on holiday, their deputies tend to react and over react to economic and political news which, in markets that are less liquid leading up to the Labour Day holiday, tends to create increased levels of market volatility. This year much is different in these times of Staycations and M&A corporate finance activity at an all time high. However, what is threatening markets at the moment are the rapidly changing economic forecasts rather than the weather forecasts: Q3 economic growth forecasts have been ratcheted back from 9% to 5.5% by Goldman Sachs on the back of cases of increasing cases of the Delta variant in the US. Bank of America has gone to the highest level of cash holdings in its portfolios for a year in anticipation of bumpy markets. So is it head for the exits time? More a case of buying on dips-for the moment-and buckling up for a bumpier ride. Oil WTI at $61.86, EUR/USD at 1.1685 and 10 year US Treasury yields at 1.25%.
Outgoing German Chancellor made her last official visit to Ukraine over the weekend. Despite hopes for clarity and reassurance on Ukraine still being used as a transit conduit for piped gas to Europe from Russia, no such reassurance was forthcoming. Merkel instead suggested that even when the controversial new Russian pipeline Nord Stream 2 backed by the USA comes on stream, that would not impact Ukraine being able to take intermediary fees on Europe's gas. Certainly this did not meet with credibility in Ukraine with the head of the state owned gas company saying that he expected that after 2024, Ukraine would be bypassed. Gazprom's Nord Stream 2 runs 1200 kms from Ust-Luga near St Petersburg in Russia passing deep under the Baltic Sea before coming ashore in North Germany at Greifswald. Nord Stream 1 has a capacity of 55 billion cubic meters of gas per annum and Nord Stream 2 has the same capacity, so Ukraine's fears would seem to be well founded.
Heavy rains persist in the Central China province of Henan which has been hard hit over the past weeks by floods. This time the key transport hubs of Changyuan and Xingyang cities are taking the brunt which will further impact supply chains and exports to the West. USD stronger with USD/CNY at 6.4940 over the weekend.
Pop music was, and is prohibited in Iran but archetypal trend setter Freddie Mercury and the rock band Queen were the first Western rock group to receive official approval in Iran this day in 2004 owing to his Iranian ancestry. Sadly Freddie Mercury was not around to see it as he died in 1991, but prior to that Freddie's Queen were one of the biggest bands of the 70's and 80's. Here is a sadly prophetic one for Freddie, Another One Bites the Dust:
Let's go
Steve walks warily down the street
With his brim pulled way down low
Ain't no sound but the sound of his feet
Machine guns ready to go
Are you ready hey are you ready for this?
Are you hanging on the edge of your seat?
Out of the doorway the bullets rip
To the sound of the beat yeah
Another one bites the dust
Another one bites the dust
And another one gone and another one gone
Another one bites the dust
Hey I'm gonna get you too
Another one bites the dust
How do you think I'm going to get along
Without you when you're gone
You took me for everything that I had
And kicked me out on my own
Are you happy are you satisfied?
How long can you stand the heat
Out of the doorway the bullets rip
To the sound of the beat look out
Discussion and Analysis by Humphrey Percy, Chairman and Founder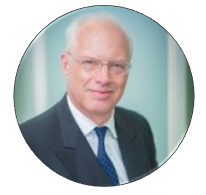 Click Here to Subscribe to the SGM-FX Newsletter